FIFA
Cody Gakpo FIFA 23: How to Complete the Eredivisie POTM SBC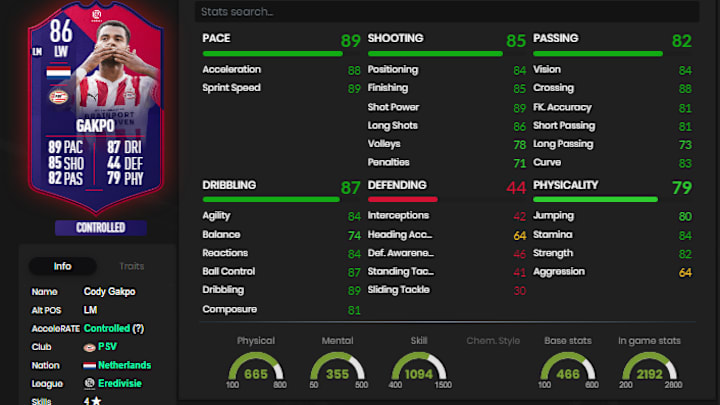 FUTBIN
Cody Gakpo FIFA 23 Eredivisie POTM SBC is now live after the PSV winger earned the award for his performances in September.
This is already Gakpo's second special item of FIFA 23 after previously receiving an 85 rated Team of the Week card. Eredivisie players aren't necessarily meta at this point in the game cycle, but Gakpo is already a top end substitute to have on the bench.
Cody Gakpo FIFA 23: How to Complete the Eredivisie POTM SBC
Here's how to complete the FIFA 23 Eredivisie POTM Gakpo SBC:
One Segment
Number of Players from the Netherlands: Min. 1
85 Rated Players or Higher: Min. 2
Squad Rating: 84
No Chemistry Requirement
Number of Players in the Squad: 11
FIFA 23 Cody Gakpo Positions
POTM Gakpo can either line up as a left winger or a left midfielder. He cannot be changed to a central position like CAM or striker.
FIFA 23 Cody Gakpo AcceleRATE
Cody Gakpo's base AcceleRATE style is Controlled. He cannot be changed to Lengthy or Explosive no matter the chemistry style or amount of player chemistry.
POTM Gakpo is very similar to his TOTW item. He has four-star skills and weak foot. He also has Outside Foot Shot and Finesse Shot for traits.
FIFA 23 POTM Gakpo expires Nov. 4.