Cold War LMG is Quietly One of The Best Warzone Season 5 Weapons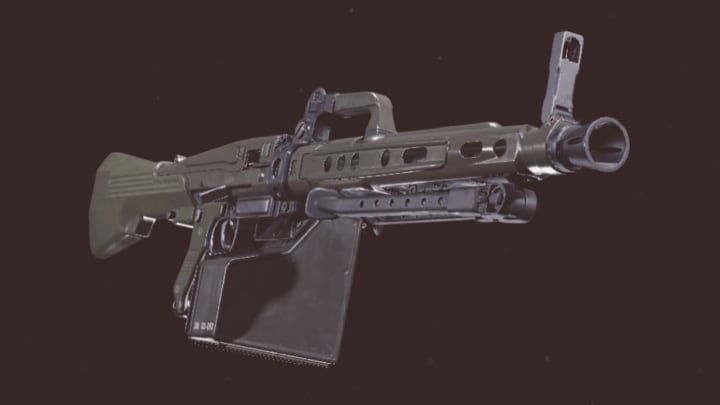 Image courtesy of Ralston Dacanay, Activision
The MG 82, a forgotten LMG from Call of Duty: Black Ops Cold War, is surprisingly one of the better guns in Warzone. WZranked shows that the MG 82 has one of the lowest pick rates amongst players, a brutal 0.04%.
Don't let the pick rate deter you, however, as the LMG actually boasts a K/D ratio of 1.17, putting it in the top ten of any gun in Warzone. The MG 82 also has an extremely high win rate of 7.49% making it an elite Warzone weapon. What makes the MG 82 so lethal? While it's easy to just use statistics, here's the real reason as to why the Cold War LMG is torching lobbies.
The MG 82 has elite damage and range, meaning that it can kill at most distances in Caldera and in Fortune's Keep. The high damage output also helps the gun's TTK, which is higher than most LMGs in the game. Here's the best loadout for the MG 82 that WZranked provides:
Muzzle: Agency Suppressor
Barrel: 16.4" Task Force
Optic: Axial Arms 3x
Underbarrel: Field Agent Grip
Rear Grip: Serpent Wrap
This loadout currently has a 22% pick reat among MG 82 users, and boasts a 2.57 win rate. When dropping into either Caldera or Fortune's Keep, make sure to check out this almost forgotten Cold War LMG.