Concept Art Shows Resident Evil Village Cut Ada Wong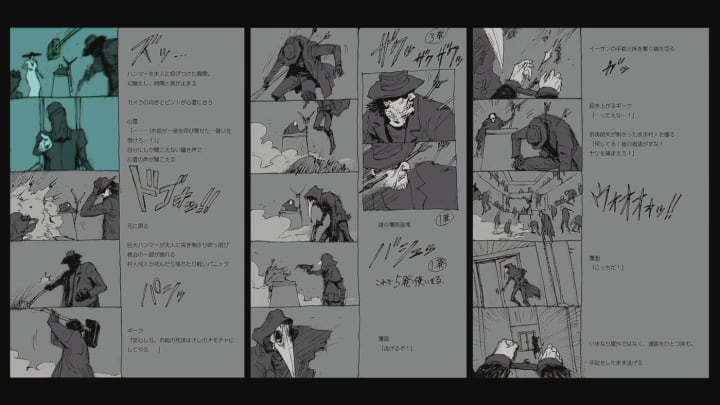 Concept art shows Capcom cut a planned scene with Ada Wong from Resident Evil Village. / Photo courtesy of Capcom
Fan-favorite Resident Evil character Ada Wong nearly appeared in Resident Evil: Village, according to concept art for the game released in the Trauma Pack DLC.
Players who bought the Collector's, Deluxe, or Complete versions of Resident Evil: Village also received the Trauma Pack DLC. An artwork gallery in that pack called "The Tragedy of Ethan Winters Artwork" shows Ada Wong wearing a plague doctor-style outfit and wielding a one-handed crossbow.
Scrapped Ada Wong character designs from Resident Evil Village. / Photo courtesy of Capcom
A note from Resident Evil: Village art director Tomonori Takano says early plans for the game included a scene in which a mysterious figure in the plague mask outfit saves Ethan.
"This was going to be Ada Wong investigating the village," Takano wrote, "but this was cut due to a number of conflicting scenarios."
Storyboards from a scrapped scene introducing Ada Wong. / Photo courtesy of Capcom
Storyboards for the scene show ideas the team had for the moment. Ada would have used her crossbow to fend off a monster about to kill Ethan at his trial, saving him in the process.
Ada Wong last appeared in a Resident Evil game in 2019's Resident Evil 2 Remake.