Could Riot Be Teasing Valorant's Third Act?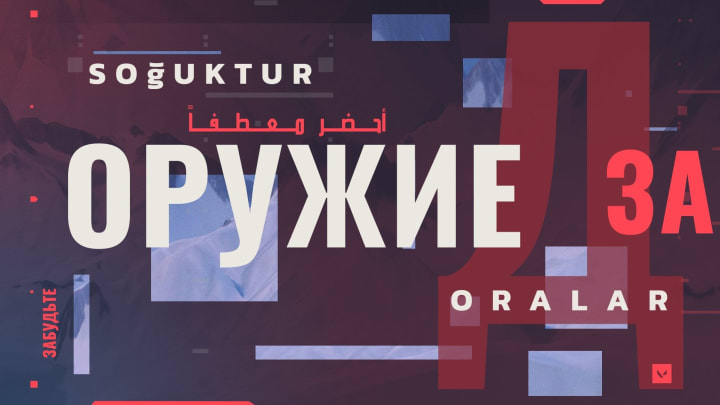 Riot gave a task for players to decode (above) that seems to tease Valorant Act 3. / Riot Games
Riot Games tweeted out a cryptic message on Friday which seemed to tease Valorant Act 3, the next installment for the first-person shooter, from the game's official Twitter account.
The teaser seems to be hinting at a snow-themed map, as the message translated to English states "It is cold over there, bring a coat to forget your weapon." This translation pulls from Russian, Turkish, and Arabic, according to the translation provided by Twitter user PlayerIGN (see below).
A translated version of the apparent Valorant teaser. / https://twitter.com/PlayerIGN
Though it seems to point at a wintery map, Riot previously stated that new maps will only be released with new episodes. The next new episode isn't until the completion of Act 3, as PCGamesN points out, so it could be that this is a teaser for a new agent whose origin relates to a snowy climate.
If you look in the background of the image, you can also see snowy mountain peaks, so it certainly seems we are on the right track. We will have to see for sure once Riot is ready to reveal more. Stay tuned, and check out more of our Valorant coverage.