Court Dismisses Bungie's Legal Action Against Cheat Sellers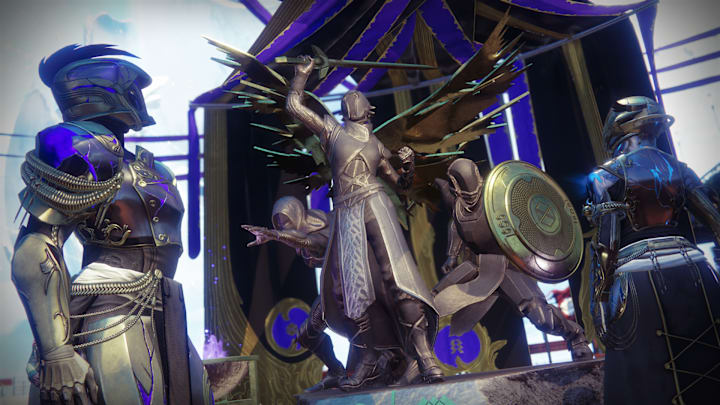 Photo via Bungie
A court has dismissed much of Bungie's legal action against the cheat selling website AimJunkies, providing the games company with the first major setback of its legal crusade against Destiny 2 hackers.
Bungie's case claimed AimJunkies had committed copyright and trademark infringement, breach of contract, tortuous interference and unjust enrichment, TorrentFreak reports. AimJunkies responded by saying the cheat software it created was its own work, not a copy of Bungie's code, and that Bungie's other claims should be kept out of court because of clauses in Bungie's own user license agreement.
U.S. District Court Judge Thomas Zilly appears to have largely agreed with AimJunkie's position.
"Notably, Bungie has not pleaded any facts explaining how the cheat software constitutes an unauthorized copy of any of the copyrighted works identified in the complaint," he said in his decision, available here via TorrentFreak. "Bungie's complaint must contain more than a 'formulaic recitation of the elements of a cause of action.'" The Destiny 2 developer will have the chance to add evidence in a revised complaint.
Judge Zilly also agreed that many of Bungie's other claims should be settled outside of court.
Bungie received its lone win in the case because AimJunkies had advertised using the phrase "Destiny 2 Hacks," which was liable for breach of trademark. Bungie can pursue this breach in court. It has yet to share plans to do so publicly, and hasn't commented on the ruling.
Bungie is also involved in legal proceedings against several individuals it accused of issuing false DMCA takedown notices on Destiny 2 content.