Crassus Warzone Blueprint: How to Get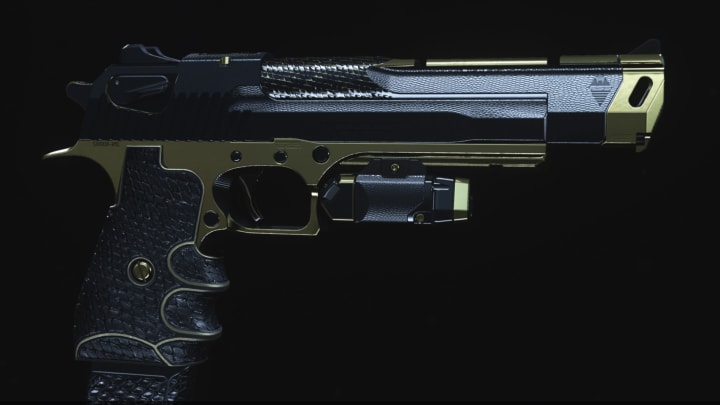 Crassius Warzone Blueprint is a Legendary .50 GS Blueprint. Here's how to get the golden Crassus Desert Eagle in Modern Warfare's multiplayer modes.
You can get the Crassus .50 GS in the Golden Scales pack in the shop. It'll run you 2,000 COD points. In addition to the Crassus .50 GS, you'll also get the Croesus MP5, Viper's Kiss knife, the Gilded Assassin Grinch operator skin, a quip, calling card, and an emblem.
The weapon skin features a luxurious snakeskin texture with gold accents.
Crassus Warzone Blueprint: How to Get
If you don't need all of that, you can always take inspiration from the kit and make your own Crassus .50 GS with the right attachments. You'll just miss out on the golden skin. Here's how to make your own Crassus in Warzone.
Crassus .50 GS
FORGE TAC Extended
5mW Laser
Lightweight Trigger
13 Round Mags
Rubberized Grip Tape
This build gives you extra range and bullet speed. The Crassus also gives you some hip-fire accuracy and increases sprint to fire speed, making this weapon shine in medium to close range. There's a significant slowdown to ADS, but it's not a big deal if you make sure you're hip firing at closer ranges.