Top Games
Cult of the Lamb Release Date Information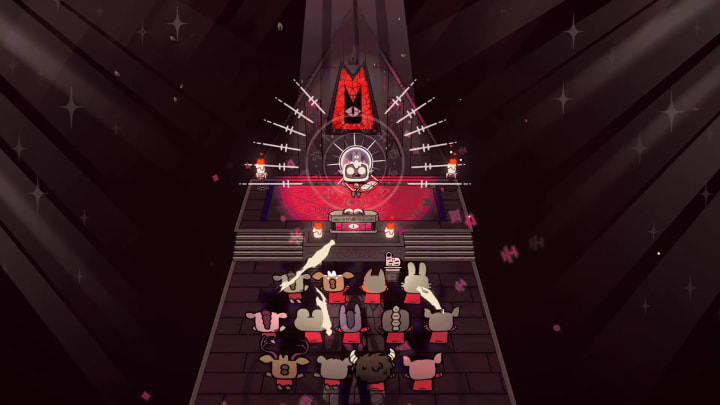 While Cult of Lamb has no set released date, thats not to say it wont be released soon / Courtesy of Devolver Digital
UPDATE 6/16/23: Devolver Digital has revealed Cult of the Lamb's release date. The following article has been updated to reflect the news.
With the summer months rolling in, it's time for big Triple A games and remakes to take a backseat allowing the indie scene to roll out the hits. Leading the way is the popular indie publisher Devolver Digital and studio Massive Monster's newest title Cult of Lamb.
Cult of the Lamb Release Date Information
Cult of Lamb follows an animal cult hellbent on bringing back their new deity by battling other cults for dominance. You play as the lead prophet (who is, of course, a lamb) resurrected and brought back to lead your cult to greatness in a mixture of Stardew Valley like management simulation and 2D combat.
In June, Devolver Digital revealed Cult of the Lamb's release date to be Aug. 11, putting the game just a couple of months from going live. The news arrived alongside a free demo players can try out via Steam, and those who pre-order will receive the Cthulhu follower skin. Pre-orders on Switch, Xbox and PlayStation will open in the near future, though Devolver has yet to announce a specific date.