Top Games
Cult of the Lamb Release Date Information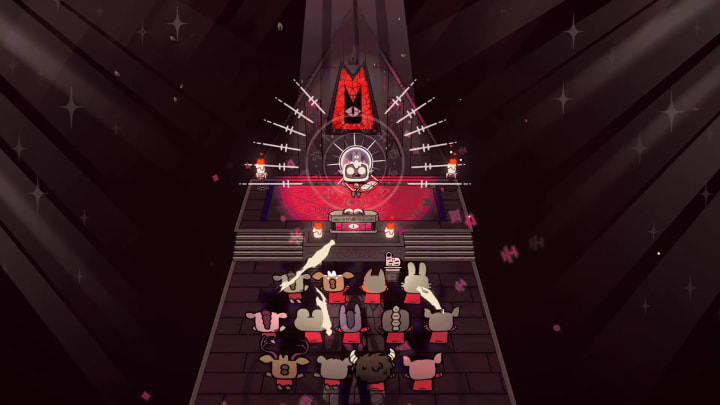 While Cult of Lamb has no set released date, thats not to say it wont be released soon / Courtesy of Devolver Digital
With the summer months rolling in, it's time for big Triple A games and remakes to take a backseat allowing the indie scene to roll out the hits. Leading the way is the popular indie publisher Devolver Digital and studio Massive Monster's newest title Cult of Lamb.
Cult of the Lamb Release Date Information
Cult of Lamb follows an animal cult hellbent on bringing back their new deity by battling other cults for dominance. You play as the lead prophet (who is, of course, a lamb) resurrected and brought back to lead your cult to greatness in a mixture of Stardew Valley like management simulation and 2D combat.
While it's cutesy art style and dark sense of humor makes this game highly sought after, it seems potential fans are going to be kept in the dark, at least for awhile. Cult of Lamb has no solid release date, and is given the vague status of being released in 2022. While this might be discouraging for those who were looking for the game to fill in the gaps between big releases, Devolver Digital has always been transparent about potential release dates, and as such will post updates as soon as they happen.
Potentially this could mean the game releases by June, or even earlier. For now though, it means that you'll have to look for other indie games, like the ones recently revealed at Nintendo's Indie World, to tide yourself over during the summertime.