Cuphead Switch Release Date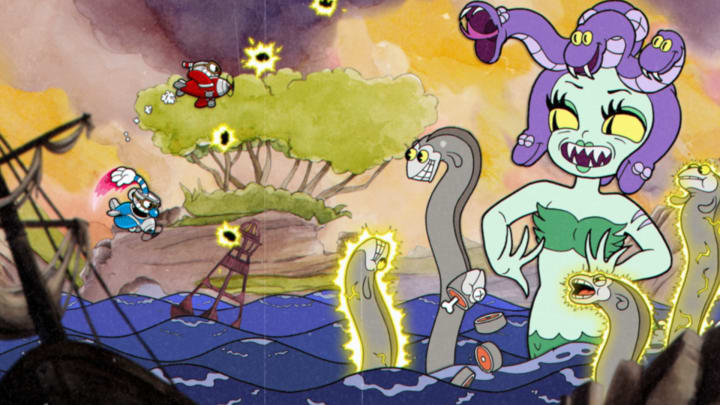 Photo courtesy of Studio MDHR /
Cuphead Switch release date is fast approaching. After the years of development it took Cuphead to hit its original release, with multiple delays in its wake, the game's port to the Nintendo Switch has taken relatively little time. Here's when it's set to arrive.
Cuphead Switch Release Date
Cuphead, lovable scamp that he is, will arrive on the Switch on April 18. Nintendo announced the release date March 20 during its Nindies Showcase, which put independent games coming to the platform on display.
Although the port will be fairly straight ahead, featuring no new content, that should be enough for most fans. Cuphead was one of the best-reviewed indie games to arrive on the Xbox One when it released in September 2017. Its gorgeous art and punishing difficulty made it an instant classic, and the port is slated to bring it to an entirely new audience.
Photo courtesy of Studio MDHR