Custom Servers Coming to Fallout 76 With Fallout Worlds Update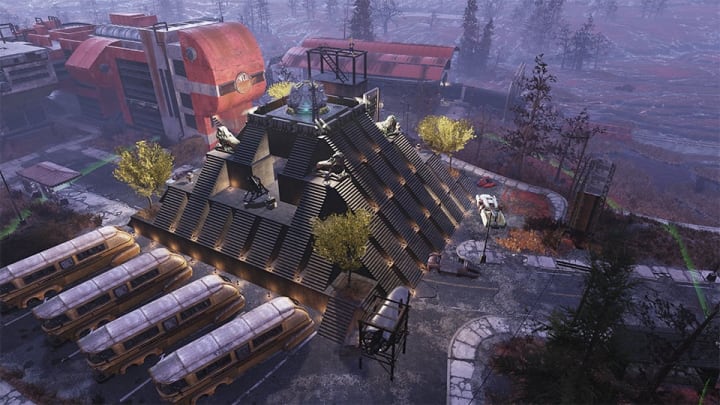 Fallout Worlds, a new custom server mode coming to Fallout 76, is set to launch Sept. 8, 2021. / Photo courtesy of Bethesda Game Studios
Fallout Worlds is set to be the ninth major update for Fallout 76, bringing with it a custom server system for the action RPG first released in November 2018.
Following up the Steel Reign update from July, which was a continuation of Bethesda Studio's Brotherhood of Steel story arc, Fallout Worlds is designed to bring players their own tailor-made experiences in the wasteland.
As described during Quakecon 2021 by Bethesda's Fallout Worlds lead, Bo Buchanan, the new mode is thought of internally as an initiative to add the studio's legacy of user customization from its other titles to Fallout 76.
Fallout Worlds will be introducing two modes to Fallout 76:
Public Worlds: A rotating series of Fallout Worlds experiences available to all players. Hand-crafted by the team at Bethesda Game Studios with input from the Fallout 76 community, each Public World uses a different combination of Fallout Worlds' settings to give players the opportunity to see for themselves what's possible in Fallout Worlds, as well as inspiration for their own creations with Custom Worlds.
Custom Worlds: "Completely evolves" the personalization of Fallout 76's existing private servers, granting active Fallout 1st members full access to Fallout Worlds' settings and features to build their own personalized Appalachias. Players can invite their friends and teammates to join their Custom Worlds even without a Fallout 1st membership.
For players to be able to construct C.A.M.P.S in previously-restricted areas, remove the need for electricity when building, change PvP rules and more in their own Custom Worlds, they must have a premium monthly subscription to Fallout 1st. The service starts at $12.99 USD a month and includes other bonuses, such as exclusive cosmetic items and a monthly stipend of 1,650 Atoms.