Cyberpunk 2077: CD Projekt Red Studio Head Responds to Report on Game Launch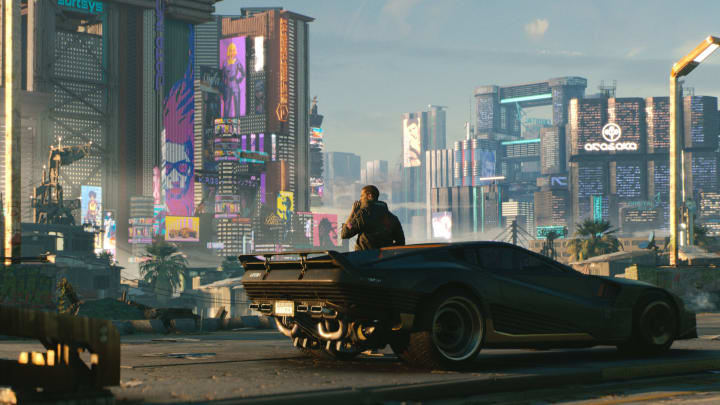 Adam Badowski, CD Projekt Red studio head, responded on Twitter to an article regarding Cyberpunk 2077's launch. / CD Projekt Red
Adam Badowski, CD Projekt Red (CDPR) studio head, responded on Twitter to an article regarding Cyberpunk 2077's launch published by Jason Schreier, Bloomberg reporter, last Saturday, Jan. 16. In his article, Schreier highlighted several pain points from the studio's "disastrous rollout" following a second "somber" apology from Marcin Iwiński, CDPR Chief Executive officer.
Schreier alleged several popular fan theories including the falsification of Cyberpunk 2077's demo at E3 in 2018, a "development process marred" by prioritizing "marketing at the expense of" the quality promised to fans and investors alike, and the "scaling down" or outright cancellation of many features.
He went on to mention Badowski by name as the project director who "demand[ed] overhauls to Cyberpunk's gameplay and story" in late 2016. Schreier attributed his information to "interviews with more than 20 current and former CD Projekt staff." However, many chose to remain anonymous.
CD Projekt Red Studio Head Responds to Report on Game Launch
Badowski took to Twitter to voice his thoughts regarding the piece on Jan. 16, 2021. In a tweet published to his professional profile at 2:56 p.m., he included a text image highlighting direct quotes from the article with his response.
The first thing he addressed was the "fake demo" premiered at E3.
"It's hard for a trade game show game demo to not be a test of vision or vertical slice two years before the game ships, but that doesn't mean it's fake...What the people reading your article may not know is that games are not made in a linear fashion and start looking like the final product only a few months before launch. If you look at the demo now, it's different yes, but that's what the 'work in progress' watermark is for." He wrote.
In the same response, he mentioned the missing features as "part of the creation process." He drew direct attention to the car ambush scene from the demo and its similarity to the in-game version. According to Badowski, the studio is proud of Cyberpunk 2077 "as a game and artistic vision" and mentioned its good reviews on PC.
He criticized Schreier's small sampling size of around 20 individuals from a near-500 person staff, proposing that such a fraction made Schreier's allegation of "most" members backing his claims questionable.
When speaking about some staff members speaking Polish in front of their English-speaking colleagues, Badowski simply stated that CDPR is a multicultural environment.
"Everyone here speaks English during meetings, every company-wide announcement is in English—all that is mandatory." He wrote, "It is, however, pretty normal for Germans speaking German, Poles speaking Polish, Spaniards speaking Spanish etc. (there are 44 nationalities at the studio, you get the point) when there's no one else around."