Cyberpunk 2077 Creator CD Projekt Halts Sales in Russia, Belarus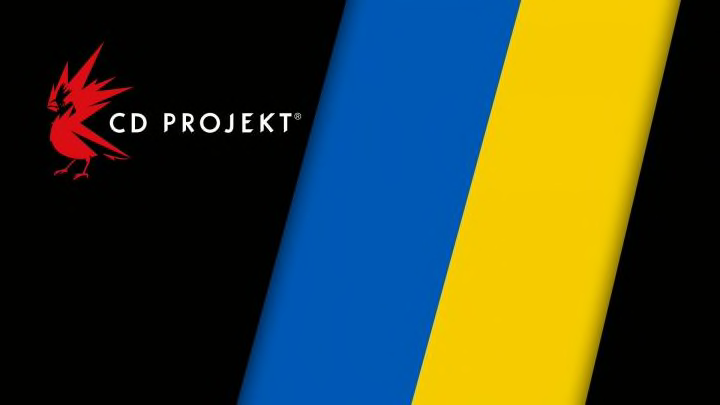 CD Projekt Group previously committed a portion of its sales to Ukrainian humanitarian efforts. / Photo courtesy of CD Projekt Group
CD Projekt Group suspended digital sales and physical stock deliveries of its products to Russia and Belarus on Thursday. The decision was made in solidarity with Ukraine following Russia's invasion last week.
The suspension affects all sales on the GOG platform, which CD Projekt Group owns, and the sales on all other platforms of its many popular and often acclaimed titles: Cyberpunk 2077, The Witcher 3, Gwent and more.
"The entire CD PROJEKT Group stands firm with the people of Ukraine," the company, which is based in Poland, wrote in its announcement. "While we are not a political entity capable of directly influencing state matters, and don't aspire to be one, we do believe that commercial entities, when united, have the power to inspire global change in the hearts and minds of ordinary people.
"We know that players in Russia and Belarus, individuals who have nothing to do with the invasino of Ukraine, will be impacted by this decision, but with this action we wish to further galvanize the global community to speak about what is going on in the heart of Europe.
"To our brothers and sisters fighting for their home country — stay strong!"
CD Projekt is the first major games company to heed Ukrainian Vice Prime Minister Mykhailo Fedorov's call on gaming and esports companies to halt their business in Russia and Belarus to protest the war.
"You are definitely aware of what is happening in Ukraine right now," he tweeted Wednesday. "Russia declare war not for Ukraine but for all civilized world. If you support human values, you should live [sic] the Russian market!"
CD Projekt previously pledged 1 million PLN ($242,909.90) to the Polish humanitarian organization Polish Humanitarian Action. It also planned to donate its share of one week of GOG sales of the critically acclaimed anti-war game This War of Mine to the Ukrainian Red Cross.