Cyberpunk 2077 Items, Missions Added to Death Stranding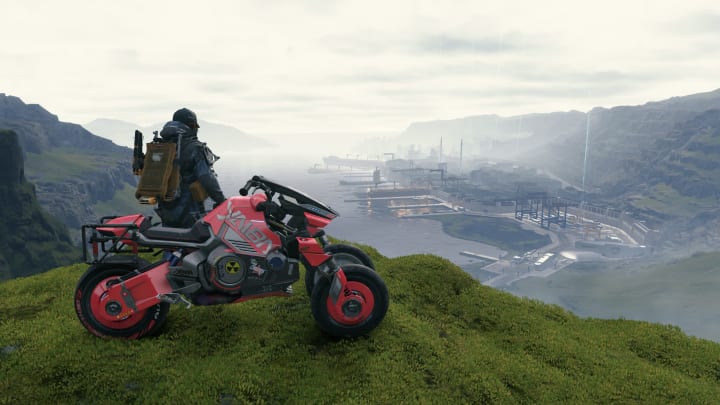 A Cyberpunk 2077-themed Reverse Trike is now in Death Stranding. / Photo courtesy of Kojima Productions/CD Projekt Red
Cyberpunk 2077 and Death Stranding announced a crossover Thursday, bringing items and missions from Cyberpunk 2077 to Death Stranding.
Cyberpunk 2077 Items, Missions Added to Death Stranding
The update, exclusively on PC, is available for free download now. It includes the following items:
Cyberpunk 2077 themed Reverse Trike vehicle with improved jumping power
"Silver Hand" modeled after Johnny Silverhand's robotic arm that can be equipped and used in game
New holograms including a SAMURAI symbol signboard and a Atlas Trauma Team vehicle hologram for certain constructions
Several fashion items including Johnny Silverhand's sunglasses
New Cyberpunk 2077-inspired missions appear in-game, featuring characters from CD Projekt Red's RPG. The update also adds hacking to Death Stranding, allowing players to hack enemy machines during combat, freeze Mule sensor poles temporarily, stun enemy Odradeks, and hack Mules.
Death Stranding is available at half-price for a limited time to celebrate the crossover, dropping the price to $30 on Steam.