Top Games
Cyberpunk 2077: Phantom Liberty Expansion Announced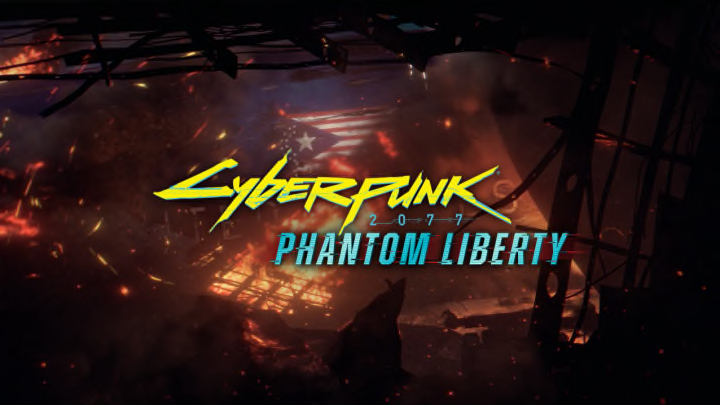 The first expansion DLC for Cyperpunk 2077 has officially been revealed. / Image courtesy of CD Projekt Red
Cyberpunk 2077: Phantom Liberty, the first expansion DLC for the action RPG, is set to release for PC, PlayStation 5, Xbox Series X|S and Stadia in 2023, CD Projekt Red announced Tuesday.
Amid news regarding Cyberpunk: Edgerunners, as well as a new patch and expanded modding features for Cyberpunk 2077 as promised, the Phantom Liberty expansion reveal closed out CD Projekt Red's Night City Wire special live show with a minute-long teaser and a shoutout from the voice of Johnny Silverhand himself, Keanu Reeves.
As perhaps demonstrated in the teaser, Phantom Liberty is said to be a "spy-thriller" expansion for Cyberpunk 2077 set in an all-new district of Night City.
During the show, CD Projekt Red game director Gabriel Amatangelo also went on air to mention how now that Patch 1.3 and 1.5 have steadied the ship for Cyberpunk 2077 months after its notorious December 2020 launch, the Polish video game studio is confident the game can be fully experienced as intended across all platforms — effectively setting the stage for its first expansion.
"We're having a lot of fun with it," Amatangelo said about the upcoming Phantom Liberty expansion. "It's a new style of plot we're having fun with. New cast of characters, expanding on a new district in Night City where it primarily takes place."
Ultimately, it is unfortunate, but perhaps not all that surprising that Phantom Liberty will not be coming to PlayStation 4 and Xbox One.
According to CD Projekt Red's announcement blog, all those who've purchased the since-discontinued Xbox One X Cyberpunk 2077 Limited Edition Bundle will receive a reimbursement for the expansion in the form of Microsoft Store credits since it will not be coming to the platform.