Cyberpunk 2077 Trailers: All the Trailers Released So Far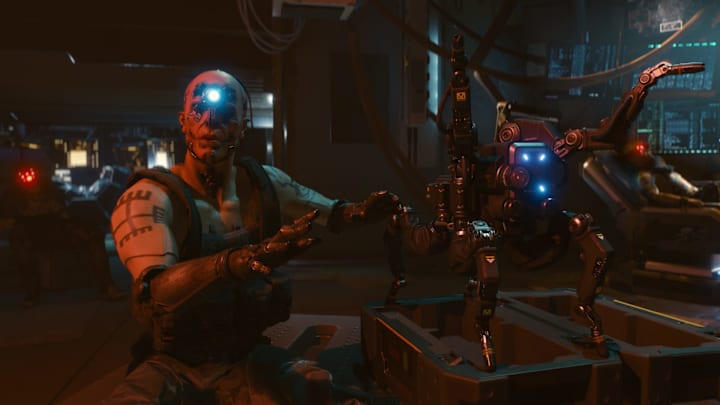 Cyberpunk 2077's trailers give players a strong sense of the game's scope and style / Courtesy of CD Projekt Red
Cyberpunk 2077 was first revealed seven years ago, when developer CD Projekt Red released the game's first teaser trailer. The game lay dormant to the public eye for much of the intervening time before exploding back into the conversation with a flurry of trailers and demos. Here are all the trailers CD Projekt Red has released thus far.
Cyberpunk 2077 Teaser Trailer
The first Cyberpunk 2077 teaser revealed the game's tone and aesthetic, but little else. It debuted in January 2013 and became an instant success in large part because of its music.
Cyberpunk 2077 E3 2018 Trailer
The next public trailer for Cyberpunk 2077 arrived five years later, at E3 2018. This trailer gave players more of a sense of the city and story of the game.
Cyberpunk 2077 Gameplay Reveal
At E3 2018, CD Projekt Red showed journalists an extensive gameplay demonstration of the game. After the event had concluded, the developer releaesd that 48-minute gameplay online.
Cyberpunk 2077 E3 2019 Cinematic Trailer
Cyberpunk 2077's 2019 E3 appearance showed off an in-game cinematic with story details. It also featured a surprise reveal that Keanu Reeves would appear in the game.
Cyberpunk 2077 Deep Dive Video
This 14-minute video gave players another extended look at the game, revealing story details and a more robust explanation of the game's mechanics.
Cyberpunk 2077 Official Trailer — The Gig
CD Projekt Red gave a kaleidoscopic view of Night City, the city at the heart of Cyberpunk 2077.