Cyberpunk Anime Series Coming in September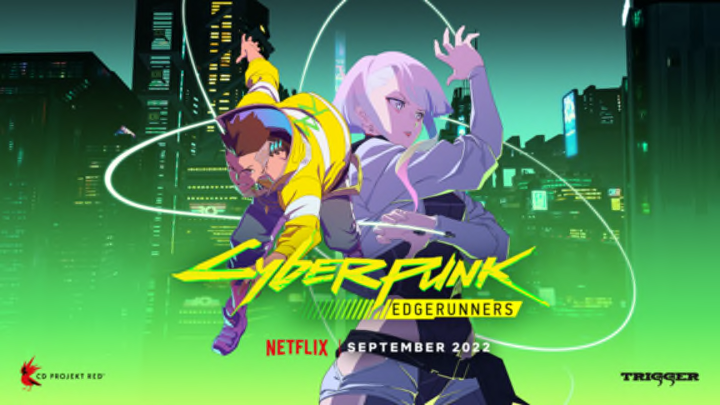 Image courtesy of CD Projekt Red
CD Projekt Red have announced that their new anime series, Cyberpunk: Edgerunners will be heading to Netflix this September.
Revealed as part of Netflix's Geeked Week, Cyberpunk: Edgerunners is an upcoming anime set in the world of CD Projekt Red's latest RPG Cyberpunk 2077. The show will be a a standalone, 10-episode series which tells the story of a street kid who becomes an edgerunner — a mercenary outlaw — in order to ensure their own survival.
Aside from being created by CD Projekt Red, the show brings together a number of well-known creatives, such as director Hiroyuki Imaishi (Gurren Lagann,Kill la Kill,Promare), character designer Yoh Yoshinari (Little Witch Academia, BNA: Brand New Animal), and writers Masahiko Otsuka (Star Wars: Visions 'The Elder') and Yoshiki Usa (GRIDMAN UNIVERSE series).
CD Projekt Red have released a teaser trailer for the show, which you can check out below, and a behind-the-scenes production documentary revealing some first look stills and concept art.
Cyberpunk: Edgerunners will premiere on Netflix in September, 2022. At the time of writing, a definitive date has yet to be officially announced, but more information will likely surface closer to the time.