Dance Between Two Food Trucks Fortnite: How to Complete the Challenge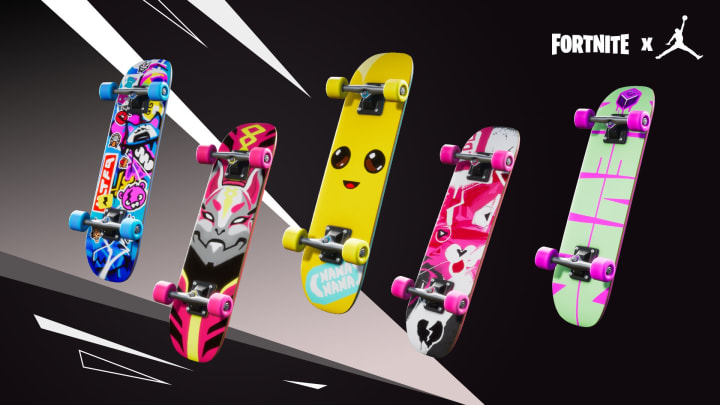 Dance Between Two Food Trucks Fortnite is the latest Jumpman challenge. Here's how to complete it. /
Dance Between Two Food Trucks Fortnite refers to a new challenge available in the game. The challenge is one of two to be released alongside the new Limited Time Mode Downtown Drop, the product of Fortnite's collaboration with the Jumpman brand. Here's how to complete the challenge.
Dance Between Two Food Trucks Fortnite: How to Complete the Challenge
The Downtown Drop LTM is unique in Fortnite as it tasks players not with killing one another but rather with collecting coins around a racetrack. If you're looking to complete this challenge, however, you may need to throw the game in which you attempt it.
When running along the track, you'll find the two food trucks at the bottom of the second hill around the track on the left. The trucks in question are from Pizza Pit and Durrr Burger.
Because friction is so low in the game mode, it can be easier to aim yourself at the trucks and start dancing before you reach them.
Provided you've done it correctly, you should receive a spray featuring the Gameface symbol.
Photo courtesy of Epic Games