Dark Matter NBA 2K21: Everything You Need to Know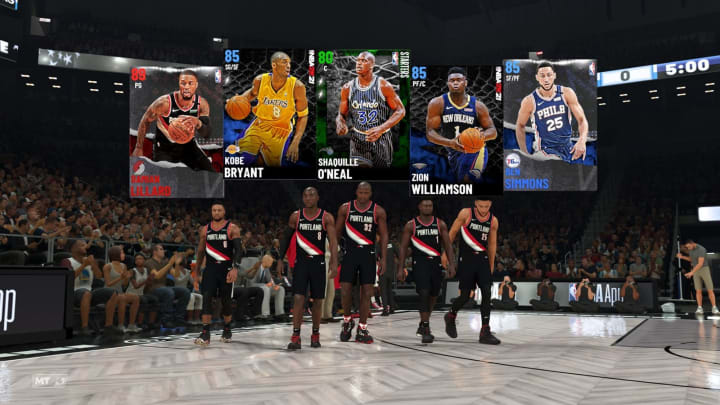 Dark Matter NBA 2K21 has left many in the community confused at what 2K Games is trying to hint at. / Photo courtesy of 2K Games
Dark Matter NBA 2K21 has left many in the community confused at what 2K Games is trying to hint at.
A cryptic post in the latest NBA 2K21 MyTeam Courtside Report has caused discussion and excitement amongst gamers. While there was little information provided about Dark Matter, the fact that it was included in the MyTeam Report at least gives it a game mode.
While the actual wording from 2K Games was very little, there has been a lot of speculation and theories as to what 'Dark Matter' could be. YouTuber and 2K player DBG has a theory on what Dark Matter is and how it will completely change the landscape of MyTeam in 2K21.
Dark Matter NBA 2K21: Everything You Need to Know
In the video, DBG discusses the former tier system for NBA 2K MyTeam cards. Introduced a few years back with Diamonds, Pink Diamonds, Opal Galaxy, etc. there seems to be a shakeup coming to MyTeam.
DBG speculates that Dark Matter is going to replace the top tier rankings, completely resetting all rankings below it. This will affect which cards receive which ranking based on their overall ratings. Diamond and Pink Diamond cards could be pushed further down giving their overall bracket a new title if DBG calls it correctly. Stay locked with DBLTAP for all the breaking news concerning 2K21.