Dark Reflections Pack Fortnite Contents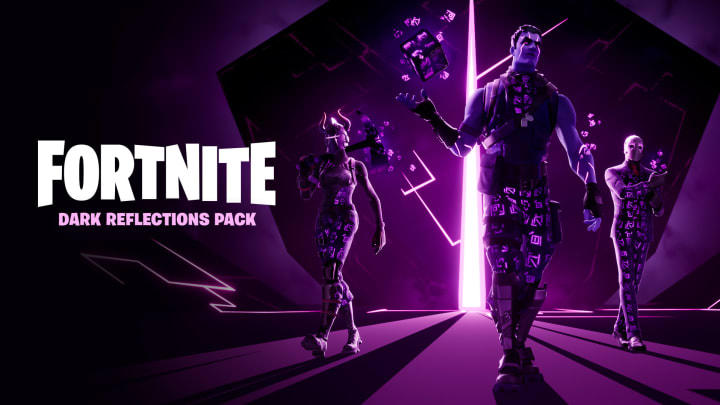 Dark Reflections pack Fortnite is now available in the shop.
Another cosmetic series has made its way into Fortnite. The Dark Reflections bundle is currently available for players who tend to lean into their shadowy-side. The entire bundle is themed with dark colors and vibrant, glowing purple accents adorning the clothes, masks, armor, and other parts of the set. A strange cube and shield are among the accessories that some players may recognize.
Dark Reflections Pack Fortnite
The Dark Reflections pack was first released on Sept. 15, 2019. It has now been re-released as of Sept. 8 and is only available for a limited time. There are a total of six items in this bundle with three being outfits, two back blings, and a corresponding pickaxe. It costs $15.99 USD and is not available for V-Bucks.
The shop entry for this bundle states: "Did the Cube ever corrupt, or was the darkness always there? Let your dark side take control while wearing the Dark Reflections pack."
The Dark Reflections pack includes the following cosmetics:
Dark Wild Card Outfit
Wild Cube Back Bling
Dark Red Knight Outfit
Dark Shield Back Bling
Dark Jonesy Outfit
Dark Axe Pickaxe