DBD PTB 5.7.0: Ghost Face Changes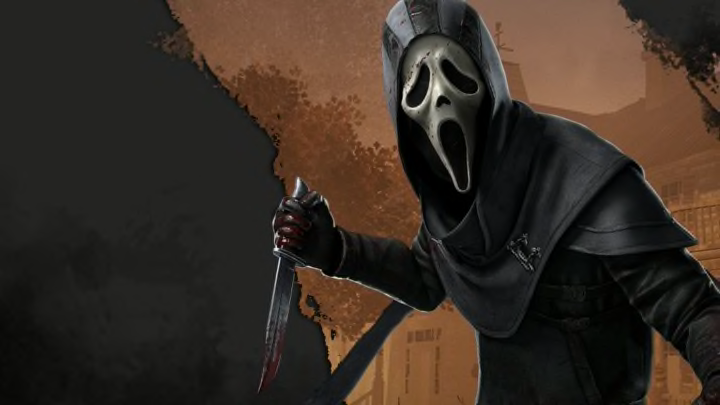 Dead by Daylight / Photo Courtesy of FUN WORLD DIV., EASTER UNLIMITED, INC.
Dead by Daylight players are wondering what changes were made to The Ghost Face in the new update.
There has been a significant change to The Ghost Face's add-ons and gameplay, which was focused on in the 5.7.0 patch notes. Are you wondering how this affects you? We have the information you need.
Here's what we know about The Ghost Face's updated features.
The Ghost Face: Gameplay Update
Here are some of the most crucial details involved in The Ghost Face's update:
• Marked Survivors cannot expose The Ghost Face, while different characters can
• The Ghost Face will be revealed for 60 seconds, instead of the previous 45 seconds, when it effectively stalks a survivor
• Exclusive Terror Radius and Chase music is provided for The Ghost Face
• Possibility of spotting Ghost Face/stalked Survivors even when they are not in the center
• Various add-ons were included, like Cheap Cologne, Headline Cutouts, Walleye's Matchbook, Marked Map, Leather Knife Sheath, and Outdoor Security Camera.
• Reworked add-ons include, but are not limited to, Cinch Straps, Olson's Address Book, Olsen's Journal, Telephoto Lens, Chewed Pen, and Knife Belt Clip.
The developer states, "Ghost Face was having a tough time generally, and his add-ons were particularly uninteresting overall. This change boosts the effectiveness of the Marked effect, and also overhauls his Add-on loadout for more interesting and powerful combinations. The reveal and stalking mechanics have also been tuned to be more predictable and intuitive."
For more information on games like Dead by Daylight, check out DBLTAP's latest reports.