Dead by Daylight Movie: Cast, Release Date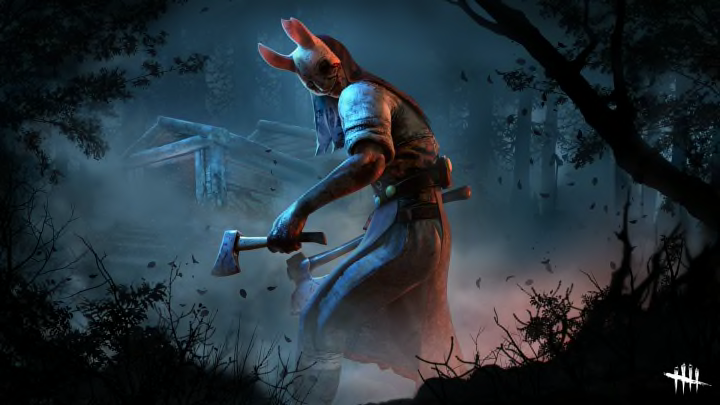 Dead by Daylight is next to get a movie adaptation. / Behaviour Interactive
Dead by Daylight seems set to get its own movie adaptation. Here's what we know about the upcoming horror flick so far.
As reported by Variety, Dead by Daylight is the next video game to be given the big screen treatment. Naturally, the movie is set to be a horror film, with Atomic Monster and Blumhouse teaming up with developer Behaviour Interactive to bring it to life.
Stephen Mulrooney, executive vice president at Behaviour Interactive, said of the production, "We couldn't be more thrilled to work with Jason Blum and James Wan, two giants of the horror film industry, to further expand the 'Dead by Daylight' universe."
"At Behaviour, our motto is to create unique moments, together, forever. Atomic Monster and Blumhouse are the ideal partners to craft 'Dead by Daylight's' killer entrance onto the big screen," he continued.
Atomic Monster Founder and CEO James Wan continued the sentiments, saying, "In 'Dead by Daylight' the Behaviour team has created a love letter to the world of horror, building an incredible environment teeming with atmosphere and terrifying villains — perfect for a scary cinematic adaptation. We're big fans of the game at Atomic Monster, and are thrilled to be teaming up with Blumhouse to bring this frighteningly visceral world to the big screen."
Dead by Daylight Movie Cast and Crew
At the time of writing, the Dead by Daylight movie is in very early development. It's unlikely that casting for the project has begun, though more information could emerge in the coming months.
Producers of the movie include James Wan, Jason Blum, and Stephen Mulrooney. Executive Producers include Behaviour Interactive's Rémi Racine, Atomic Monster's Michael Clear and Judson Scott, Blumhouse's Ryan Turek, and Striker Entertainment's Russell Binder. The hunt for a director and screenwriter is currently underway.
Dead by Daylight Movie Release Date
At the time of writing, a release date for the Dead by Daylight movie has yet to be revealed. With the project seemingly in very early development, it's unlikely that we'll see more details emerge for some time.
Dead by Daylight isn't the only video game with a movie in the works, Sony's Gran Turismo movie is also on the way.