Dead by Daylight Players Rail Against Hellraiser NFT Addition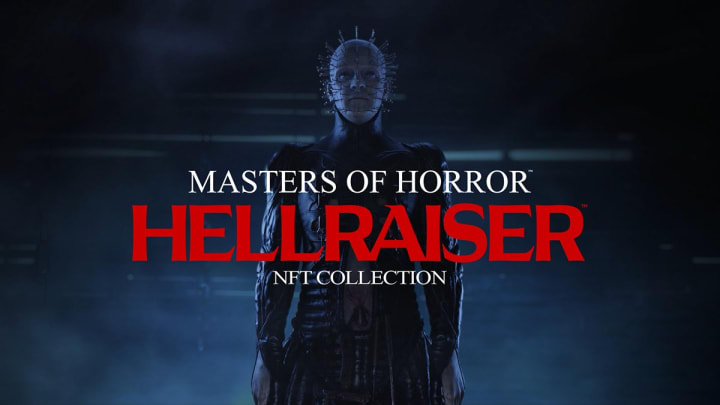 Dead by Daylight players aren't happy with developer Behaviour Interactive's new partnership with Boss Protocol to produce game-themed NFTs. / Behaviour Interactive
Dead by Daylight players aren't happy with developer Behaviour Interactive's new partnership with Boss Protocol to produce game-themed NFTs.
A partnership announcement was made via the game's verified Twitter account on Monday, Oct. 18--and it did not go over well. Players immediately swarmed the tweet both declaring and showcasing a mass uninstall, deletion, and direct refusal to purchase the game in response to the news. Others have filed for refunds of the latest chapter. Several expressed disappointment in the developers, calling the move "absolutely vile" and otherwise underhanded.
Dead by Daylight NFT Addition Angers Community
According to an FAQ published by Boss Protocol in an effort to explain the intricacies of the deal, the company now has the express license to use the game's Pinhead killer model to create its products. No content will be locked behind the purchase of an NFT and Boss Protocol has no affiliation with anything inside Dead by Daylight.
"Certain Pinhead NFTs will unlock access to Hellraiser collectibles and all of them will entitle their owners...to additional NFTs...at no cost," the FAQ states, "Pinhead NFT will allow owners to unlock the character in other games that are now in development."
It's the "months" of collaborative work referenced in the announcement tweet that seems to be the foundation of several ethical conflicts for fans. Those speaking out against the move have cited this as condoning the use of NFTs by Behaviour whereas they previously considered it to be a snap compromise made to bring the character to the game.
Behaviour did follow-up with another tweet on Tuesday, Oct. 19, expressing their understanding of community concerns. They reassured fans that "absolutely zero blockchain tech exists in Dead by Daylight. Nor will it ever," and that the company "does not sell NFTs." However, as several users have alleged, this was potentially done in an effort to circumvent Valve's blockchain ban.
Still, players are outraged over this information not being made public ahead of the Pinhead chapter's retail release.
"Did you seriously not tell any of your users that they were putting money towards nfts lol," Twitter user
@Xploshi wrote.
"I bought the DLC from steam and it's too late to refund. I'm contributing to harming the environment with NFTs against my will. What the f*** BHVR," @amongus69420 replied, "It's pretty safe to say that I won't be buying the new chapter tomorrow."
Fans aren't the only ones speaking up. Former developer McLean has also spoken out against the decision, writing, "I am strongly opposed to the spread of NFTs and extremely disappointed to see the game that I love associated with them."
NFTs, as a singular item, are already controversial in their own right. They have a reputation of being environmentally hazardous due to the power needed to maintain them and several users have gone as far as to call them "useless," "vapid," and "a grift."
Neither Behaviour nor Boss Protocol have put out additional statements at this time.