Dead by Daylight Rank Reset Rewards Increased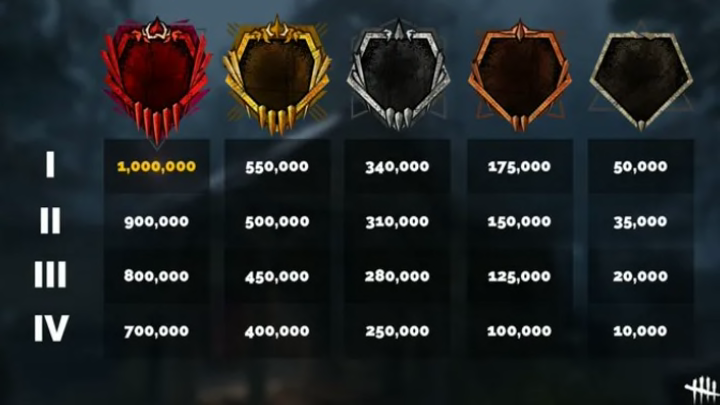 Photo courtesy of Behaviour Interactive
Dead by Daylight has a unique ranking system that resets every month. On the 13th of each month, players all restart their survivor or killer rank at Ash IV. This is vastly different than most competitive rankings which usually last a whole season. Those seasons usually last months. It can be a frustrating system. And on top of that, no matter how high you climbed, you start at the bottom again. Dead by Daylight used to drop you only a few spots, meaning if you hit Rank 1, you would only drop to maybe five or six at the reset.
It's been a frustrating system to say the least,
Dead by Daylight Rank Reset Rewards Increased
Now, Behaviour Interactive is increasing the rewards for ranks. Those that receive a certain rank by the month reset will receive the above-mentioned BP. The reality for most long-term players, BP is rather useless at this point. Most players have a million points at any given time, and receiving more doesn't do much. Receiving some type of new currency to use in the in-game store would be pretty incredible, but I doubt that would happen.