League of Legends
Debonair LeBlanc Skin Splash Art, Price, Release Date, How to Get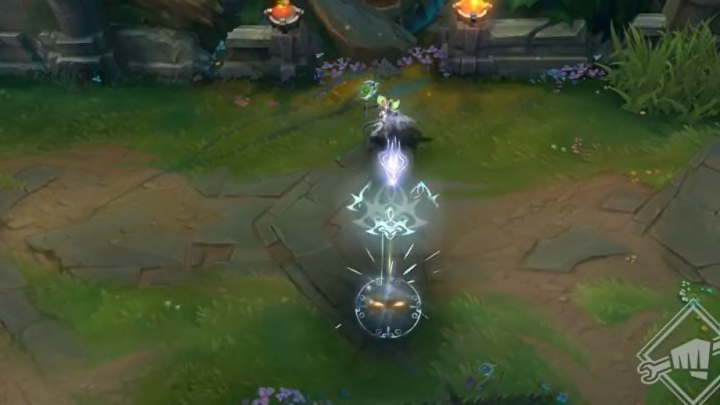 Photo courtesy of Riot Games
Debonair LeBlanc is one of seven skins revealed to join the Debonair skin line in League of Legends. The PBE introduced Leona, LeBlanc, Draven, Malzahar, Brand, Yi, Zed, & Debonair Brand Prestige Edition. Here is everything you need to know about LeBlanc's new skin.
Debonair LeBlanc Skin Splash Art
Silver and green is the main theme for Debonair. LeBlanc lets go of her secret persona, and embraces her lineage in this skin line, giving her a more robust personality than the secret politician that she usually plays.
Debonair LeBlanc Skin Price
Riot Games hasn't announced a price point for any of the Debonair skins to date, but it's likely each skin will cost around 1,350 RP.
Debonair LeBlanc Skin Release Date
Patch 11.23 goes live on Tuesday setting these skins up for the next patch in two weeks. You can expect these to go live on Nov. 30.
How to Get Debonair LeBlanc Skin
Debonair LeBlanc Skin will be available in the in-game store once the skins launch.