Debunking the Newest Titanfall 3 Rumor Trailer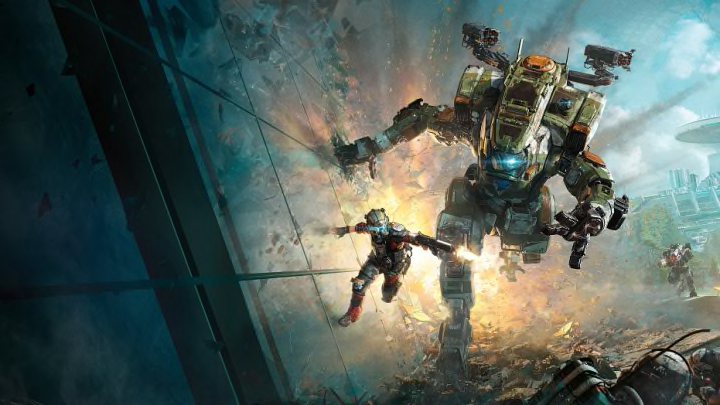 Here's what we know about the rumored Titanfall 3 trailer. / Respawn Entertainment
A new Titanfall 3 rumor trailer teases an upcoming reveal of the highly anticipated title, but is it real?
Titanfall 2 released seven years ago, and fans have been waiting for Titanfall 3 for about just as long. Even as Respawn Entertainment turned most of their attention to their hit Battle Royale, Apex Legends, the Titanfall community still held out hope for the next installment of the franchise.
Just a few weeks before the release anniversary of Titanfall 2, a short teaser caught the eye of a few fans that claimed Titanfall 3 is indeed on its way. Here's everything we know about the rumored trailer.
Newest Titanfall 3 Rumor Trailer
X user, JHaleStorm posted the rumored Titanfall 3 trailer with the caption, "Possible teaser of Titanfall 3 that's currently circulating."
The quick video is 31 seconds long and only shows the Respawn Entertainment and EA logos under the words, "Worldwide Reveal" for Oct. 27, 2023. There are no graphics, images, or even mentions of Titanfall 3 beyond a lingering "3" at the very end of the video.
Still, the video quickly gained traction on X and Reddit in the past couple of days as some fans questioned the validity of the supposed "reveal."
Debunking the Newest Titanfall 3 Rumor Trailer
Without any confirmation from Respawn Entertainment, the Titanfall 3 rumored trailer looks to be fake. First off, if a worldwide reveal of Titanfall 3 was indeed coming in just two weeks, the official Respawn Entertainment or EA accounts would have posted the trailer to reach the maximum audience.
The trailer also does not include any indicators that it was professionally made or backed by the massive companies. Surely it would have included at least a brief image of gameplay if the game was being announced at the end of the month.
Stay connected with Respawn Entertainment on social media to receive confirmed updates about the possible release of Titanfall 3.