Top Games
Deltarune Chapter 2 Gets a Surprise Release Date Announcement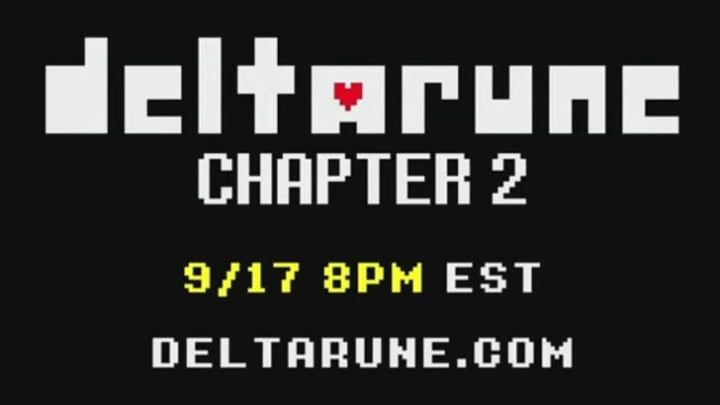 Toby Fox, the developer behind Undertale and its sequel, Deltarune, has announced the second chapter of the latter's story. / Toby Fox
Toby Fox, the developer behind Undertale and its sequel, Deltarune, has announced the second chapter of the latter's story.
Fans of Toby Fox's breakout RPG, Undertale, had the opportunity to experience the next chapter in the underworld monster story, Deltarune, on Oct. 31, 2018. Meant for players who had "already completed Undertale," Deltarune explored a world where humans and monsters lived side by side. While this may be something fans desperately wanted to see, the first chapter ended on a cliffhanger where the protagonist ended the story by flashing an eerily familiar glowing red smile.
Deltarune Chapter 2 Release Date Revealed
Deltarune Chapter 2 releases on Sept. 17, 2021 at 8 p.m. EST. This is three years after the release of the first chapter and six years after the first game in the franchise.
Toby Fox took to his Twitter profile to make the announcement late in the evening of Sept. 15—just over 12 hours ago. This is the only information available about this installment as it seems Fox has decided to keep the next parts in the story a surprise.
Players will be able to carry their chapter one data into chapter two, but chapter one data isn't necessarily required. As long as players "generally remember what happened story-wise," they should be just fine. Two more chapters are planned after this release. Additionally, those who haven't had a chance to play the first chapter can do so for free right now.
Fans and prospective players can find more information on the official Deltarune website.