Devolver Digital Acquires Serious Sam Dev Croteam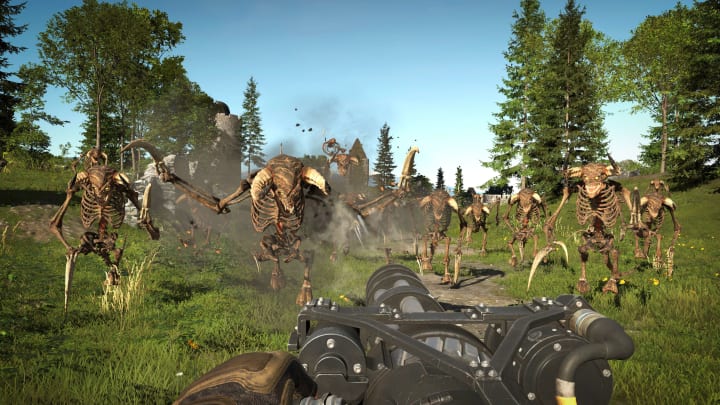 Devolver Digital acquired Serious Sam developer Croteam on Wednesday. / Photo by Croteam/Devolver Digital
Devolver Digital announced it had acquired Croteam, the developers behind two Serious Sam games and The Talos Principle, in a press release published Wednesday.
The relationship between the two companies is older than Devolver itself. Another publisher called Gathering of Developers published the first Croteam game, Serious Sam: The First Encounter, in 2001. Shortly after that, several ex-Gathering of Developers employees founded Devolver Digital, where they once again teamed up with Croteam to publish Serious Sam 3.
That relationship grew closer over time as Devolver and Croteam worked together on dozens of games, according to the publisher's announcement.
"What's certain is that our future together is ultra exciting with new projects like The Talos Principle 2, more Serious Sam games, and original IP from Croteam and the Croteam Incubator studios," Devolver wrote. "Croteam will of course keep total creative freedom and Devolver Digital gets to keep making dumb recommendations that Croteam just ignores — we prefer it that way."
Devolver and Croteam released Serious Sam 4 in September.