Diablo 4 Footage Leaks Shows Exploration, Combat in Latest Build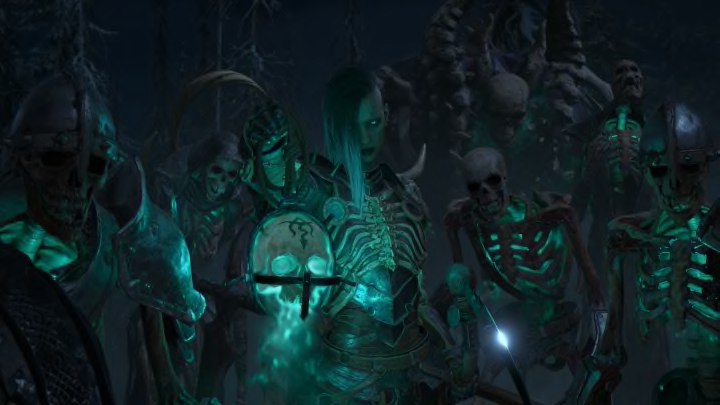 Diablo 4 still has no official release date. / Courtesy of Blizzard
More than 40 minutes of footage of Diablo 4 appears to have leaked online, showing the game in an early stage of development.
Reddit user iV1rus0 discovered two videos uploaded to files.fm, one about five minutes long and the other 38 (H/T PCGamer). They shared links to the videos on the GamingLeaksAndRumours subreddit Sunday, just a few hours after a similarly massive Grand Theft Auto 6 leak hit the internet.
The leak appears to stem from a private Discord stream that one viewer recorded. Discord notifications can be heard in the background, and a conversation between two viewers can be heard in the shorter clip. Their voices have been modified, likely in an attempt to keep their identities secret.
As of writing, the leaked footage remains available for viewing. It's covered in watermarks identifying the test build, and shows the player exploring the game's world and fighting enemies. Several objects have yet to receive textures.
This is the second Diablo 4 leak following one that shared footage from the game's alpha build last month. Blizzard has yet to confirm the legitimacy of this leak, but it has announced a closed beta focusing on Diablo 4's endgame to come later this year. Public testing will open in early 2023. No official release date has been set.