Diablo 4 Helltide Mystery Chest Map: How to Find
Helltides are a focal point activity in Diablo 4's endgame, and there are mystery chests scattered throughout providing players with multiple Legendary drops.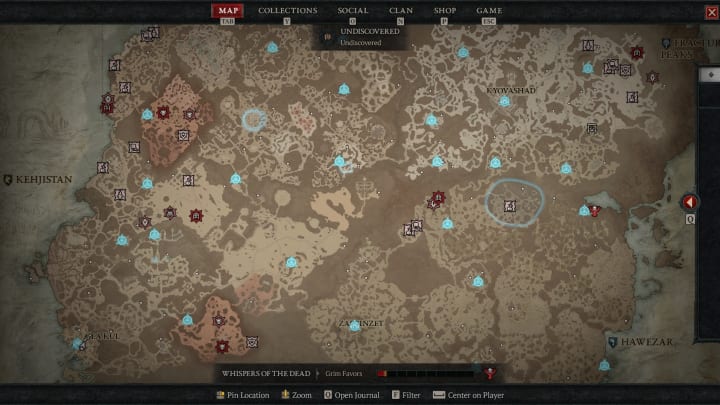 Blizzard
Diablo 4 Helltide Mystery Chest map is key for players looking to optimize a run through the endgame activity.
Helltides are one of the core endgame activities in Diablo 4 transforming a region in Sanctuary into a devilish landscape where collecting Aberrant Cinders will unlock special chests scattered throughout. Some chests are listed on the map, while other Mystery Chests are hidden containing Legendary loot.
These Mystery Chests contain randomized Legendary loot depending on your World Tier. Sometimes Helltides spawn two chests in a region, other times they'll refresh and rotate meaning an efficient player or group can open more.
Here's how to find a Mystery Chest in Diablo 4 Helltides.
Diablo 4 Helltide Mystery Chest Map: How to Find
The best source to use is a community-driven site called Helltides.com.
Each time a Helltides instance goes live, players are reporting and confirming the location of Mystery Chests in that region. Players can track when chests are found, when players confirm them and when those chests might reset. Chests with green dots on them confirm the location meaning players will need to move fast to open them.
Helltides Mystery Chests are opened with 175 Cinders. Players can also track events going on in the Helltides instance to increase their Cinder farming methods. Be careful though, as dying in a Helltides cuts the amount of Cinders a player has in half.
Helltides go live periodically throughout a day and last for an hour in that region before going on cooldown.