Diablo 4 Patch 1.04 to Add Uniques to Helltide Chests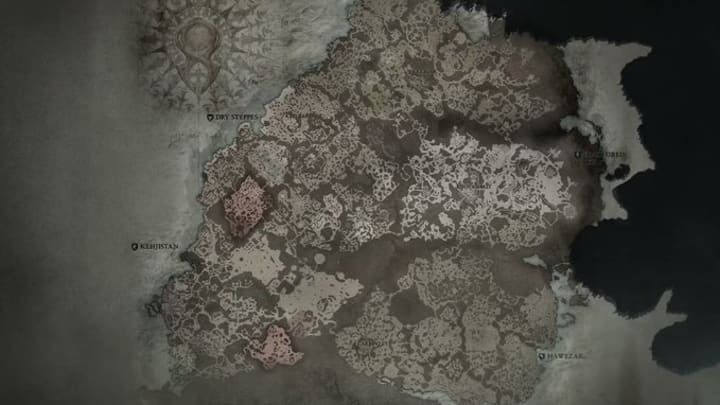 Blizzard
Diablo 4 Patch 1.04, set to go live July 6, will include a major loot update to Helltide Chests.
Diablo 4 Patch 1.04 was announced during the July 2023 Developer Update alongside Season 1 information and Diablo Immortal content. Patch 1.04 will go live July 6 and add Unique items to the Helltide Chest loot table.
Helltides are a pillar of Diablo 4's endgame turning certain areas of the world map into a hellish landscape. Players go through and collect Aberrant Cinders which are redeemed at chests scattered throughout the area. Chests vary in terms of loot, price and some chests aren't even displayed on the map. Torturted Gifts of Mysteries are the most expensive and sought after chests during a Helltides session.
Diablo 4 Patch 1.04 to Add Uniques to Helltide Chests Loot Table
Joe Piepiora revealed that this change was made so players can specifically farm certain Helltide Chests for Uniques. This will add another method for players looking to hunt items for a build. Along with the changes to experience granted to Nightmare Dungeons, both updates are welcomed by the community.
Players want as many ways as possible to farm certain Uniques especially considering how rare items like Harlequin Crest are currently. There's the balance of having extremely rare items that increase replay value for players, but also making sure that there are viable methods for those players to devote their time to.
Season 1, Season of the Malignant, kicks off July 20.