Diablo Immortal Eternal Orbs Price Guide: How Much Are Eternal Orbs?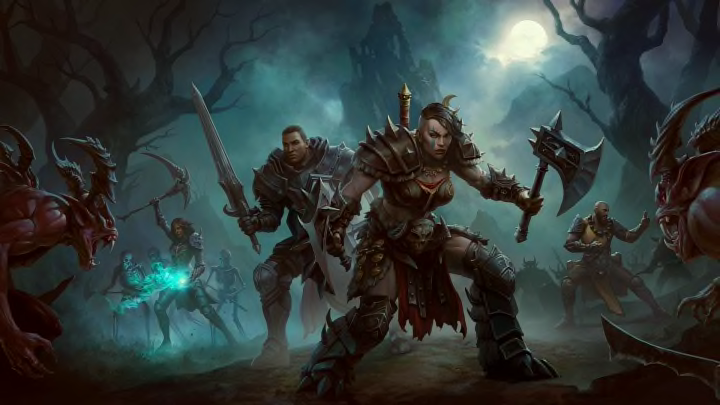 We've compiled a short guide to Eternal Orbs in Diablo Immortal. / Image courtesy of Blizzard Entertainment
We've compiled a short guide to Eternal Orbs in Diablo Immortal.
Like any mobile game, Diablo Immortal has its own premium currency that players can purchase with their real-world funds. In Blizzard's latest installation into the MMORPG genre and its own Diablo franchise, this currency is known as Eternal Orbs — or just "orbs." It's no secret now that the game is being heavily criticized for its use of premium currency in exchange for natural gameplay. For that reason, we encourage players to spend responsibly.
Here's everything you've ever pondered about Eternal Orbs.
How to Get Eternal Orbs in Diablo Immortal
Players can obtain Eternal Orbs by purchasing them from the in-game shop. This is the only way to obtain this currency. They can either be purchased by themselves or alongside other items in bundles.
Prices for Eternal Orbs outside of bundles are as follows:
60 Orbs — $0.99
300 + 15 — $4.99
600 + 30 — $9.99
1500 + 450 — $24.99
3000 + 450 — $49.99
6000 + 1200 — $99.99
DBLTAP would again like to remind players to spend their money wisely. It should be noted that, according to an initial review published by Bellular Gaming on June 2, the amount allocated in the base $0.99 Eternal Orb pack cannot be used to buy anything on its own.
What are Eternal Orbs used for?
Players can track the number of Eternal Orbs they currently have by looking to the upper right-hand side of their inventory screen. They can use Eternal Orbs to purchase Legendary Crests, Platinum, and Reforged Gems.
Legendary Crests can be used to add modifiers to Elder Rift encounters in order to gain more experience, Platinum, and so on. Meanwhile, Reforged Gems can be used on gear to adjust it or make it stronger.
---
More information about Diablo Immortal, such as its battle pass system, can be found in