Top Games
Discord CEO Backs Off From Crypto Wallet Concept Amid User Pushback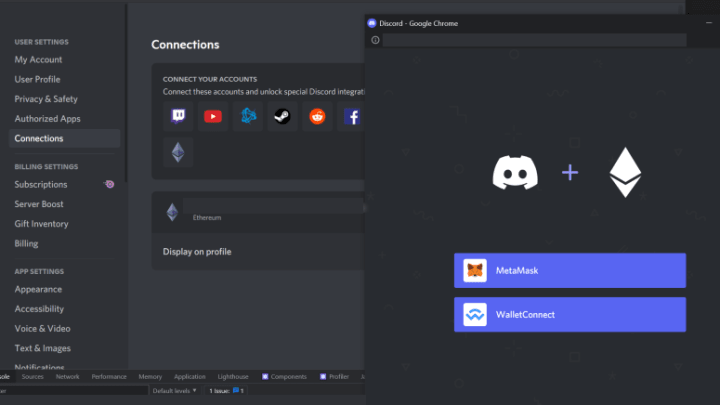 "Thanks for all the perspectives everyone. We have no current plans to ship this internal concept." / Photo courtesy of Jason Citron
Discord founder and CEO Jason Citron appears to be backing off from their NFT/web3 integration tease made earlier this week.
On Nov. 8, Citron took to Twitter to reply to a post from prominent tech and business writers Packy McCormick and Mario Gabriele, who dove deep into how far Discord has come since its initial mission, and how it could potentially capitalize on its current circumstances — having one of the most strategically important positions in the web3 value chain.
Citron's tweet was simply captioned "probably nothing," and included a screenshot of what appears to be an unreleased Discord feature that would allow its users to integrate Ethereum cryptocurrency with their profiles on the major social platform.
On Wednesday night, Citron then downplayed the tease, thanking those who were strongly against the "internal concept" coming to fruition for their perspectives. While Citron added that they would have more Discord news soon, they also emphasized that the team is "focused on protecting users from spam, scams and fraud."
In the days between the two Citron tweets, a quick glance at their Twitter replies show that there was quite a bit of backlash regarding the Discord crypto wallet concept.
"Hey, I cancelled my nitro and judging by all the other replies and the hundreds of downvotes on this feature on your feedback forum, lots of others are too," @LilypadNebula tweeted to Citron. "Discord needs to stay the heck away from any of the crypto bs."
"Implementing NFTs in discord would result in bad PR," @kingdomfantasy6 tweeted to Citron, "and a drop in Nitro subscriptions as a large amount of people cancel. NFTs cause environmental damage, and are mainly used for tax evasion&money laundering. The entire thing is a ponzi scheme. Do not connect discord to this."
With Citron also mentioning that "Web3 has lots of good but also lots of problems we need to work through at our scale," it's interesting to note that the company has been indeed been doing a bit of its own homework on the potential new iteration of the internet.
Back in August, some Discord users seem to have been invited by the company to take a survey perhaps hinting at their next major move.
Given how Discord has become the platform of choice beyond gamers to educational groups, investing communities and avid fandoms, as well as new entities, from protocols to NFT projects and DAOs, it will be interesting to see if web3 integration and crypto wallets do end up making their way to the app.