Top Games
Disney Dreamlight Valley Mickey Secret Door Quest Guide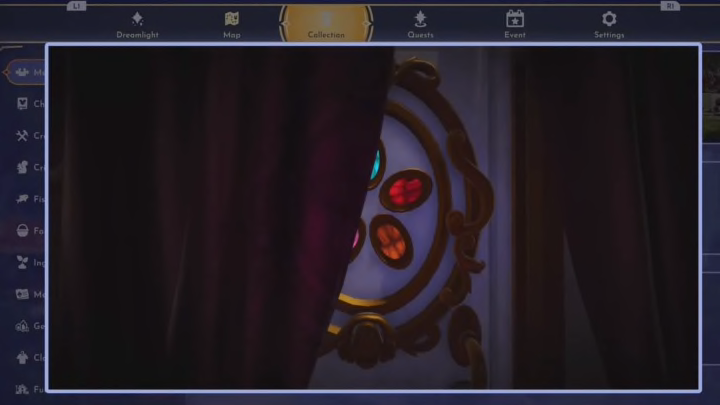 Gameloft
Looking to find out how to complete Mickey Mouse's Secret Door Quest in Disney Dreamlight Valley? Here's what you need to do to complete Mickey's friendship lvl. 10 and get the reward.
Similar to other villagers' quests, you'll need to complete all of Mickey's before unlocking this particular quest, which means you'll also need to unlock Minnie Mouse. Once done, talk to Mickey and he'll give you a special Magical Chest with a picture inside, eventually leading you to a locked door in the Dream Castle. While it may seem like you'll need Moonstones or another special item to unlock the chest, simply interact with it in your inventory and it will open.
Mickey's Secret Door Quest Guide
After opening the chest, it'll reveal a picture of a door partially covered by a curtain. Talk to Mickey about the picture, and he'll tell you a riddle. Then, travel to Dream Castle. The door can be found in the right-hand corner of the first level of the castle, covered by a light purple curtain (usually, the area is blocked off by topiaries). Mickey will join you and tell you the rest of the riddle. It will mention "matching stones" which you'll need to continue. Here are the stones you'll need:
Garnet: found in the Plaza and the Peaceful Meadow
Citrine: found in the Glade of Trust and the Sunlit Plateau
Aquamarine: found in Dazzle Beach and the Forest of Valor
Tourmaline: found in the Sunlit Plateau and the Frosted Heights
Once you've found one of each gem, you'll be able to open the door. Inside, Mickey will give you an Enchanting Fountain for completing the quest. The secret room will also be decoratable.