Do You Need to Pre-Purchase Diablo IV to Play Server Slam?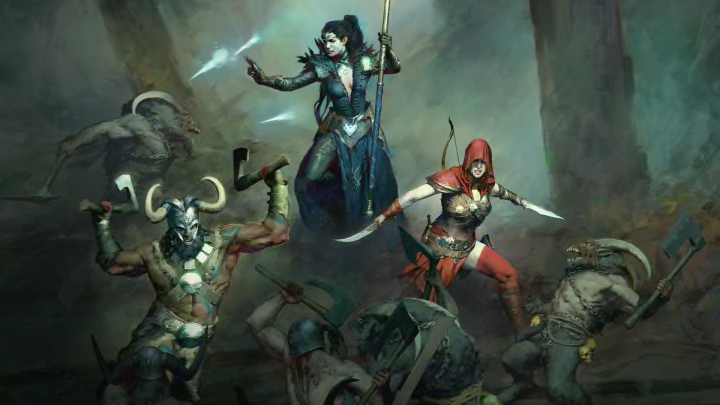 Blizzard Entertainment
Wondering if you need to pre-purchase Diablo IV to take part in the upcoming Server Slam? Here's what you need to know.
Blizzard are hosting the Diablo IV Server Slam, beginning May 12 and running up until May 14. This access period gives players one last chance to try out Diablo IV ahead of its full launch later this year, on June 6.
Players who take part will be able to experience the Prologue and entirety of Act 1 through either of the five available character classes: Barbarian, Sorcerer, Rogue, Druid and Necromancer. Despite allowing players to test out the game's new character creation tools, characters made during the Server Slam will not carry over to the main game when it launches.
Previously, Blizzard offered two beta weekends for players: an Early Access Beta weekend and an Open Beta weekend. The former of the two was only available to those who had pre-purchased editions of Diablo IV. So, will this upcoming Server Slam be given the same restrictions?
Do You Need to Pre-Purchase or Pre-Order Diablo IV to Play Server Slam?
The Diablo IV Server Slam will be available for for all players, not just those who have pre-purchased Diablo IV. The weekend will run similarly to the Open Beta weekend, with access available to all players for free across Windows PC, Xbox Series X|S, Xbox One, PlayStation 5, and PlayStation 4.
There will be a few changes this time around, however. The drop rate for Legendary items will be reduced, bringing it more inline with what players can expect from the game at launch. Additionally, the Server Slam will include bug fixes and updates outlines in the Open Beta Retrospective blog, thanks to feedback provided during the Beta weekends.
The Diablo IV Server Slam begins on May 12, 12 p.m. and runs until May 14, 12 p.m. PDT.