Top Games
Does Ghostbusters: Spirits Unleashed Have Crossplay?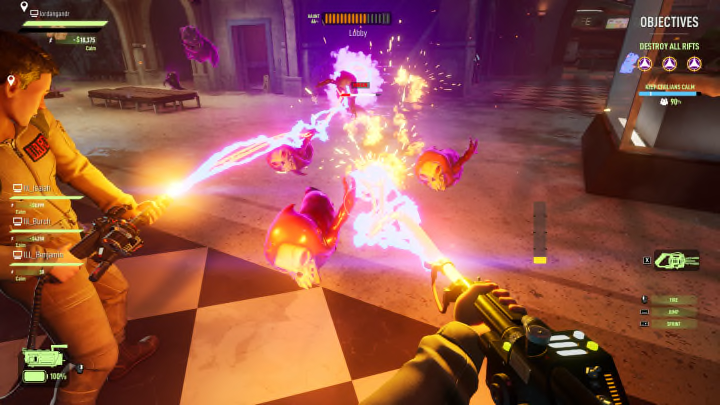 Ghostbusters: Spirits Unleashed has a strong multiplayer focus. / IllFonic
Does Ghostbusters: Spirits Unleashed have crossplay? More and more games are crossing console lines and allowing players on different platforms to play together, and if a game has a multiplayer, cooperative focus, odds are fairly good it will have cross-platform play. But is that true for Ghostbusters: Spirits Unleashed?
Does Ghostbusters Spirits Unleashed Have Cross-Platform Play?
In what will surely be happy news for players with friends on other platforms, it appears Ghostbusters: Spirits Unleashed does features crossplay — with a slight catch. Players can play across PlayStation, Xbox and PC, but for now PC players can only buy the game through the Epic Games Store. The game will be sold exclusively on PC through the Epic Games Store for a limited time, but will eventually appear on other digital storefronts. Exactly when that will happen has yet to be announced.
To enable crossplay in Ghostbusters: Spirits Unleashed for PC, you'll need to follow these steps:
Open the Epic Games Store app
Log into your account
Open your account settings
Navigate to Connections
Link your PlayStation Network and/or Xbox profile
Once you've done all that, you'll be able to connect and send invites back forth with players on those platforms, letting you bust ghosts together regardless of platform.