Top Games
Does Hypercharge: Unboxed Have Crossplay?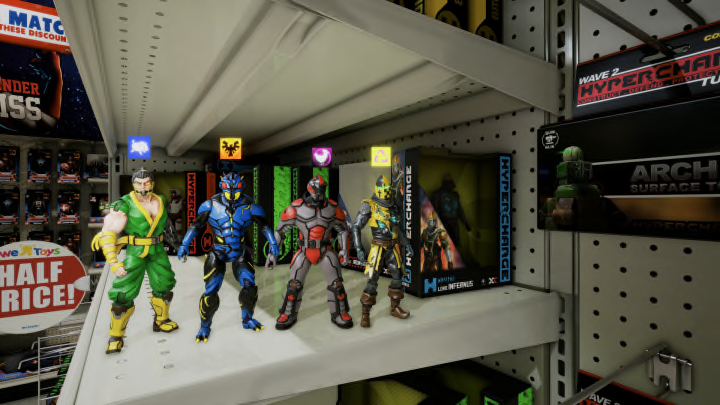 Hypercharge: Unboxed was released for Nintendo Switch and PC in 2020. / Image courtesy of Digital Cybercherries
Does Hypercharge: Unboxed have crossplay?
Now that momentum is building for action figure first/third-person shooter, Hypercharge: Unboxed, it's perhaps no surprise that many are wondering whether or not the game supports cross-platform play. As such, here's a breakdown of whether or not Hypercharge: Unboxed has crossplay.
Is Hypercharge: Unboxed Cross-Platform?
Unfortunately, at the time of publication, Hypercharge: Unboxed does not support crossplay.
As Digital Cybercherries' Hypercharge: Unboxed Nintendo Switch FAQ page reads, crossplay is, however, "something we may implement in the future."
Hypercharge: Unboxed has been on PC (via Steam) and Nintendo Switch since 2020, but is really starting make some major momentum in recent months.
A key factor in its growth moving forward is that its development team is on the smaller side, so it can't move as quickly as a major AAA developer.
For instance, in addition to crossplay, Digital Cybercherries are exploring adding things like optional lower-quality 60 FPS modes and in-game voice chat, as well as bringing the game to PlayStation 4, PS5, Xbox One and Xbox Series X|S at some point in the future.
Hypercharge: Unboxed currently has two modes flanked by its signature suburban home environments.
Its Defend mode invites 1-4 players (via online, split-screen and local co-op) to fortify and defend against "nasty" hordes of weaponized toys.
Meanwhile, its PvP mode is an up-to-eight-player free-for-all mode.
---
For more on Hypercharge; Unboxed, feel free to check out our coverage of its in-game cheats feature.