Does Monster Hunter Rise Have Voice Chat?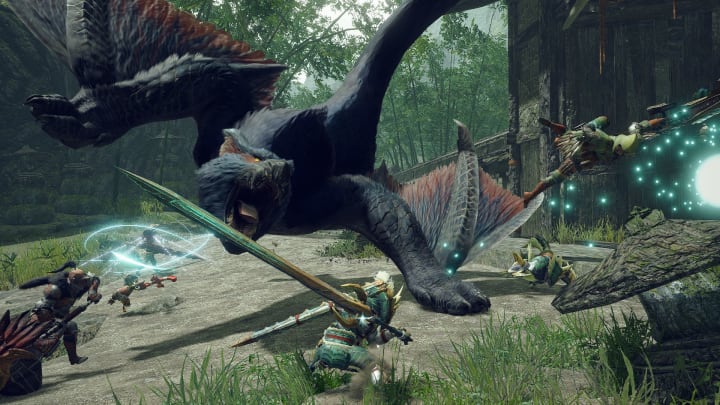 Monster Hunter Rise is currently only available through Nintendo. / Photo courtesy of Capcom
Does Monster Hunter Rise have voice chat? Given the game's multiplayer focus, voice chat seems a natural feature, but does the game implement it?
The short answer, disappointing as it is for players, is no. In an interview with IGN in October 2020, Capcom confirmed that there would be no voice chat feature in the new Monster Hunter Rise.
Does Monster Hunter Rise Have Voice Chat?
Despite this, players can connect with each other online using the typed message feature, as well as quick commands and gestures. The exclusion of the voice chat seems mainly a result of Nintendo's hardware, as it is available neither on the Switch or via their mobile app.
This is not entirely surprising given Nintendo's troubles with voice chat over the years. However, it has gotten better with many games such as Fortnite now having it built-in. Perhaps it is something for fans of Monster Hunter Rise to look forward to.