Dominic Fike Fortnite: Party Royale Spotlight Concert Series Begins Saturday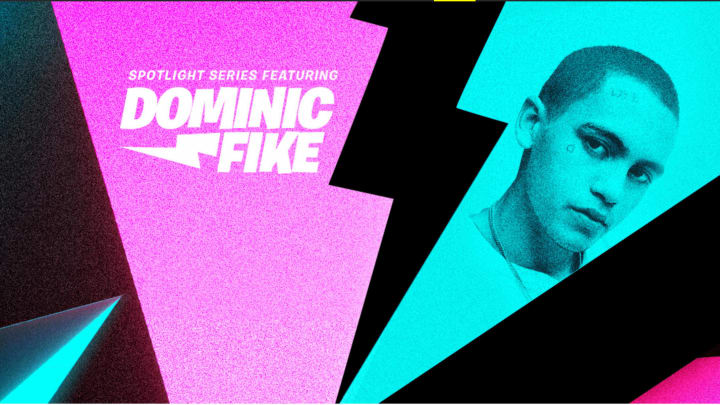 Dominic Fike Fortnite Party Royale Spotlight concert series kicks off on Saturday, Sept. 12.
If you need a break from tracking down Wolverine and finding exploits for Thor's Hammer in Fortnite, Dominic Fike will be kicking off the Fortnite Spotlight concert series in Party Royale on Saturday. The singer, rapper and songwriter will be performing hits from his LP, "What Could Possibly Go Wrong", in Party Royale — broadcast live from the Party Royale Sound Stage in Los Angeles..
Dominic Fike Fortnite: How to Attend in Party Royale
Fike's performance is Saturday, Sept. 12. at 5 p.m. ET. Here are all the showtimes:
• Dominic Fike Premiere - Saturday, Sept. 12 - 5 p.m. ET
• Encore 1 - Saturday, Sept. 12 - 11 p.m. ET
• Encore 2 - Sunday, Sept. 13 - 1 p.m. ET
Getting to the Party Royale Main Stage is simple, just follow the steps below:
• From the Lobby screen, press the "Change" box located in the bottom-right corner.
• Modes will appear on-screen. Select the "Party Royale" mode tile then press "Accept."
• After pressing "Accept," you'll return to the Lobby screen. Just press "Play" to start.
• Head to the Main Stage and wait for the event to start. Use the map button while in Party Royale to see where you are and the location of the Main Stage.
The next Spotlight performances will be on Sept. 19 and 26, but Epic Games has yet to announce the artists that will be performing.