DOOM Eternal Classic Skins: How to Get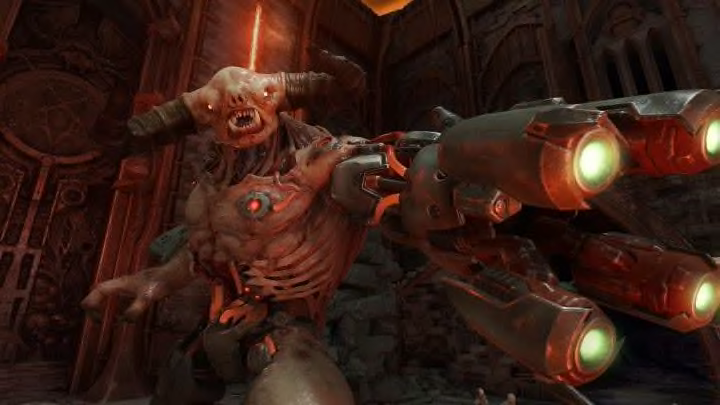 Bethesda has announced the return of several DOOM Eternal Classic skins that players can earn before the game even launches. / Bethesda
DOOM Eternal Classic skins were announced by Bethesda ahead of the game's release.
With the release of the next installment in the DOOM series, DOOM Eternal, scheduled to hit live servers on March 20, Bethesda has announced the return of several DOOM Eternal Classic skins that players can earn before the game even launches.
DOOM Eternal Classic Skins: How to Get
According to a post by Bethesda, there will be three Classic Slayer skins for players to earn, along with two other special Slayer skins when the game is first released.
The three Classic Slayer skins will be the Indigo DOOM Marine, the Bronze DOOM Marine and the Red DOOM Marine. Players will be able to earn these skins by buying and linking the re-releases of Classic DOOM, DOOM II and DOOM 3 respectively.
Other skins and cosmetics will be available to players to earn through the Slayer's Club and by linking their Twitch Prime accounts to their Bethesda.net profiles. Some of the Slayer's Club rewards include the Zombie Slayer skin, the 25th Anniversary Slayer skin, and a set of Demon skins like the Imperial Marauder and Kaiju Archvile. The skin for linking a Twitch Prime account is the DOOMicorn skin, which includes two different color variations, along with a host of different animations and emotes.
Bethesda currently plans to add more skins and cosmetics to the game BATTLEMODE and other multiplayer game modes are updated after the launch of the game. But there has been no official statement as to what those skins and cosmetics will be and how players will be able to earn them in-game.