Doom Eternal Plot: What to Expect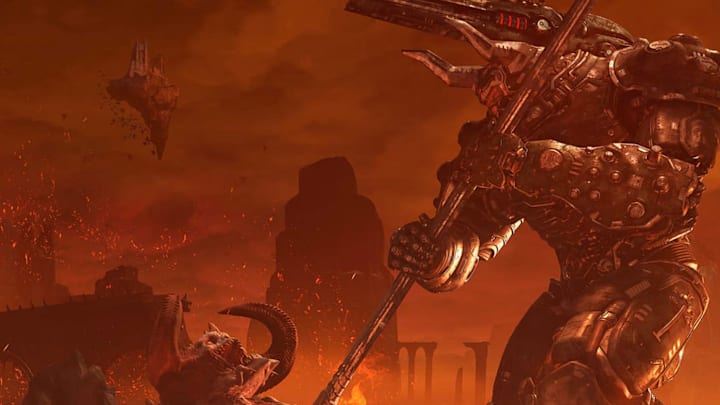 Doom Eternal's plot is still unknown, but you can expect traveling into hell. / Photo courtesy id Software
Doom Eternal's plot is still unknown, but you can expect traveling into hell and shooting a lot of monsters and demons. Or that's usually the case. It seems Doom Eternal will try to turn things on its head.
Hell has invaded earth, and you are planet's last hope at survival. Hanging in the space station above all other life, you see the devastation brought upon the planet. It's time for revenge.
Doom Eternal Plot: What to Expect
Id Software explained the game somewhat in the YouTube description, "Hell's armies have invaded Earth. Become the Slayer in an epic single-player campaign to conquer demons across dimensions and stop the final destruction of humanity. The only thing they fear... is you."
It's long been known the Doom franchise doesn't really focus on plot and character development, and that's completely fine for most of the fanbase. It's highly unlikely that will change much, however, the trailer does seem to have a more coherent storyline. There seems to be more dialogue in the trailer than the entire 2016 game.