DOOM Eternal Trailer 2: Watch New Gameplay Footage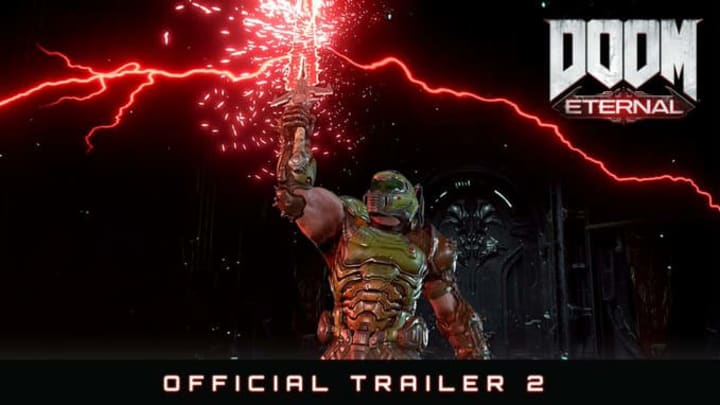 DOOM Eternal's second trailer was released Tuesday / Photo by Bethesda/id Software
DOOM Eternal trailer two was released Tuesday featuring new gameplay footage, story information and more.
This is the first DOOM Eternal trailer released since the DOOM Hunter reveal trailer in August. The sequel to the popular reboot is one of the most anticipated games of the year after it was announced at E3 2018.
Running on id Tech 7, DOOM Eternal has the protagonist return to Earth to rid it of demonic forces. Check out the new trailer below.
DOOM Eternal Trailer 2: Watch New Gameplay Footage
The new trailer does all the right things to excite fans for the sequel. Exciting visuals, weapons, action, the second official trailer has it all.
The end of the trailer also featured pre-order bonuses. Those who reserve their copy ahead of time will receive a digital download code for DOOM 64 and the Rip and Tear pack. The latter contains the following:
DOOT Revenant Skin
Bonus Campaign Master Level
Throwback Shotgun Weapon Skin
DOOM Eternal Release Date
DOOM Eternal is set to launch March 20 on PlayStation 4, Xbox One, Microsoft Windows and Stadia. A Nintendo Switch release is planned though it does not have an official release date yet.