Dota Underlords Leaderboards were added with the Hot Dogs, Updates, and Fireworks update.
At the time of writing, only 42 players have met the ranked requirement to be displayed on the leaderboard. Whether you're just curious or aspiring for the #1 position, here's a rundown of what you need to know to get your account listed.
Dota Underlords Leaderboard: Everything You Need to Know
To reach the leaderboard, a player needs to already have the rank Big Boss V. From there, they're listed based on their ranked matchmaking rating (MMR) — a hidden number that's used to figure out the relative skill of players heading into a game.
Reaching Big Boss V is no joke — you have to climb through 5 levels of 8 different ranks, going all the way from Upstart I to Big Boss V.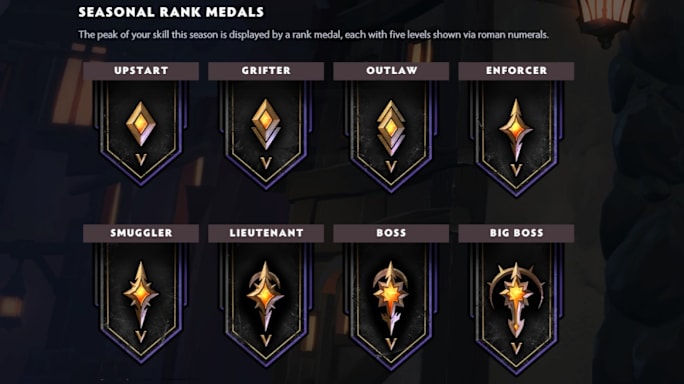 You gain MMR and ranked levels by finishing in the top 4 in your games. Higher positions will secure you more MMR, and losing matches to lower ranked players will cause you to lose more MMR.
In short, getting onto the leaderboard and scaling up its ranks will require you to grind out a lot of games — that's why so few players are listed so far. If you want to make your name during the beta ranked season, though, this is your opportunity.
Cover Image Courtesy of Valve Corporation