Dota Underlords vs Auto Chess is an interesting debate upon the release of Valve's new game. So which one is better?
The Auto Chess genre is pretty young, but its history is already pretty confusing. Much like Dota was originally a mod for Warcraft 3, Auto Chess was made by a team of Chinese developers as a mod for Dota 2, but it has roots in a different Warcraft 3 mod by the name of Three Kingdoms.
Somewhere in the whole process, Dota Auto Chess (the mod) exploded in popularity, and Valve extended the team behind the mod an invitation to work together on a full release — which the developers refused. It was then decided that the original devs and Valve would each make their own version of the game, and that's how we've gotten where we are.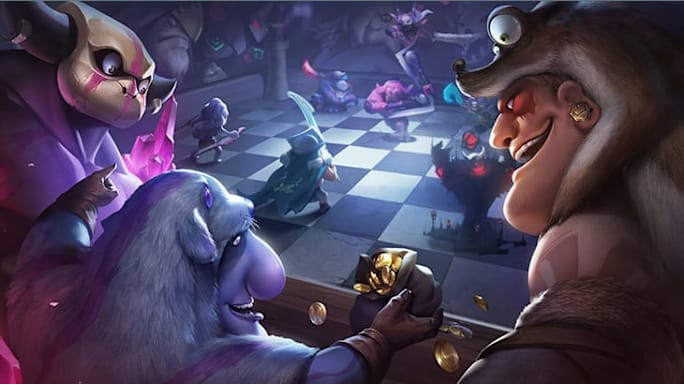 So which is better: Dota Underlords or Auto Chess?
Right now Dota Underlords is a bit simpler than Auto Chess. There are fewer heroes and the synergies are mostly the same, but Underlords has some really big advantages:
Underlords has the same PC and mobile client. This very moment you could play a game of Underlords on PC while you download it on your iPhone or Android device, then play the exact same game on the go. Right now there is a mobile version of Auto Chess, and the original mod, Dota Auto Chess, is being kept up to date with that.
Underlords has the Dota IP. If you're a fan of Dota or you are used to seeing Dota heroes as opposed to Auto Chess' more generic characters, this could be a really big deal.
Underlords has a much better item drop system. Every neutral round in Underlords is guaranteed to get you an item drop. On a success, you're given a choice of three items and on a failure you're given one item. There are no item combinations, but there are aura items which passively affect units based on their alliances. Overall this makes the game feel a lot more fun, since it's harder to be screwed over by bad luck.
Cover Image Courtesy of Valve Corporation