Dr Disrespect Reveals Deadrop as His Studio's First Game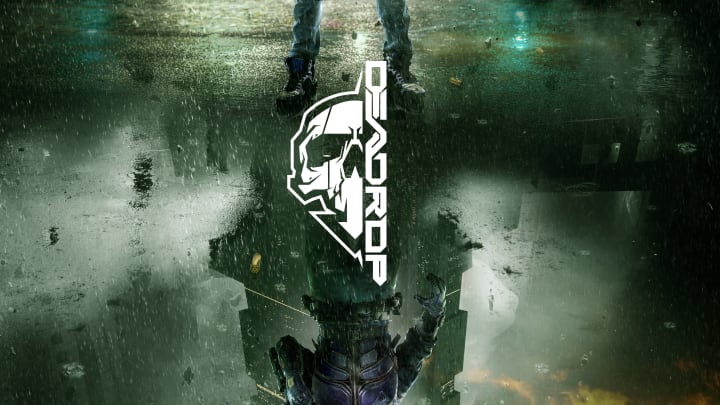 DEADROP is an upcoming vertical extraction shooter from Midnight Society, Dr Disrespect's AAA game studio. / Image courtesy of Midnight Society
Guy "Dr Disrespect" Beahm's AAA game studio Midnight Society officially unveiled its first game, DEADROP, at a live event in Los Angeles Friday.
Initially codenamed "Project Moon," Deadrop's official name, logo and the first glimpse of its gameplay were made available to the many industry insiders and esports organizations invited, as well as all those tuned in to the studio's social media channels. Here's a breakdown of everything you need to know about Deadrop.
Deadrop is said to be a free-to-play, PvPvE first-person vertical extraction shooter.
As part of the big reveal, Midnight Society's 50-second teaser for the in-development title presents the type of setting players can expect: "the future through the lens of the '80s and '90s."
Per the studio's website, Deadrop is set in the year "2020.b," 40 years into a period known as the "Climate Wars." Population and pollution levels have skyrocketed, causing self-governed city-states to have built "Refiner States," mammoth tower structures that extract toxins from the stratosphere.
The extracted pollutants seemingly produce a refined concentrate that serves as these city-states' lone export: an addictive substance called "Space Dust" that's "bricked, cut and sold" to those in the sprawling urban cities surrounding the structures.
The lucrative "Dust" trade has since led to factions — consisting of "Cleaners," "Skins" and "Syns" — fighting for control of the towers in a never-ending struggle for resources and gear.
Deadrop key art / Image courtesy of Midnight Society
Those who've stayed in touch with Midnight Society's NFT-incentivized Access Pass program were also given the ability to download Deadrop's first "Snapshot," playable demos focused on specific milestones released every six weeks.
Titled "Snapshot_CL 1859," the first demo allowed players to shoot an assault rifle in Deadrop for the first time across three different firing ranges.
"The focus of this build was to establish the foundation for core player movement," Midnight Society's dev blog post reads, "weapon systems and to introduce an environment in which to test the first weapon. In addition, Snapshot_CL 1859 marks the beginning of authentication, profile, account, dedicated server support and code to support future Deadrop multiplayer functionality."
According to a tweet quoting Midnight Society studio head Robert Bowling at the event, the game's next build will be "bigger," "better," tighter" and "faster."