Dragonflight Dracthyr: New Race and Class Explained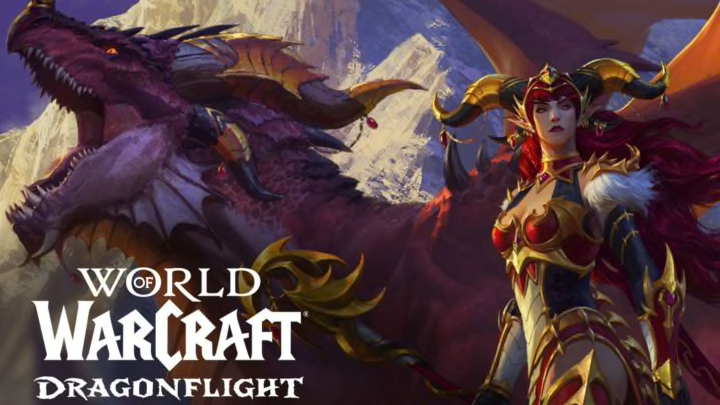 World of Warcraft / Blizzard Entertainment
Players are wondering about the new race-and-class in World of Warcraft.
Blizzard announced a new expansion, Dragonflight, for World of Warcraft. With this sudden announcement, it seems that Blizzard is trying to distract from their sexual harassment lawsuits and dwindling players. These releases include this expansion for World of Warcraft and the Wrath of the Lich King expansion arriving in World of Warcraft Classic later this year.
Despite this, there are plenty of gameplay and customizable options offered in Dragonflight, including additional features such as the increased level cap and Dragon mounts. It can be overwhelming to look at everything there is to offer, but one detail may have caught your mind: the Dracthyr race-and-class. It is the first playable race-and-class combo to be introduced into the game.
Here's everything we know about the newly-announced Dracthyr race-and-class.
Dracthyr and Evoker Explained
Here are the details that we have so far, according to Blizzard's description:
• As a Dracthyr, you can switch between a human-looking version of yourself and the draconic form.
• You also have the ability to choose whether you want to be on the Horde or the Alliance with the Dracthyr.
• There's an exclusive beginning experience where you can learn how to utilize Dracthyr's skills before adventuring.
• Unique specializations, Devastation and Preservation, are also included. You can choose to fight enemies or renew your allies.
• Maximized effects can occur in battle when you charge up your attacks.
"Dracthyr Evokers can fight from mid-range with claws and fiery breath attacks (Devastation) or draw upon the life-giving magic of renewal to bolster their allies (Preservation)."
For more information on Dragonflight, check out DBLTAP's coverage on the expansion's speculated release date.