Dragonite Weakness Pokemon GO: How to Beat Dragonite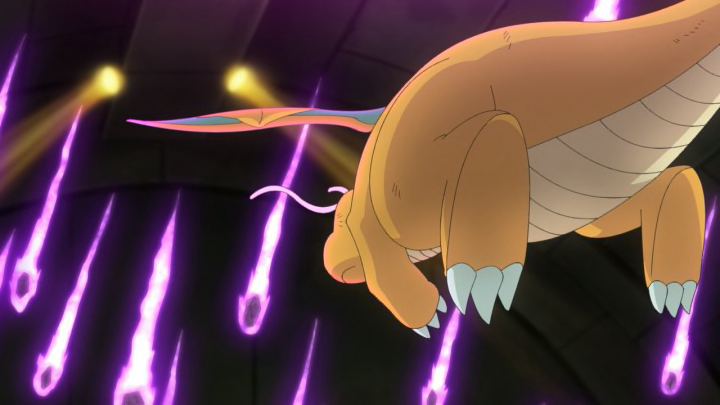 We've compiled a guide on Dragonite's weakness in Pokemon GO. / The Pokemon Company
We've compiled a guide on Dragonite's weakness in Pokemon GO.
Trainers will recognize this Pokemon as the premier dragon-type of the Kanto region. Dragonite, aptly named the "Dragon" Pokemon, is known for its friendly disposition and inclination to help those in need. It has often been found shepherding lost ships back to harbor during stormy weather. It can also circle the globe in about 16 hours and has a PokeDex number of #149.
Here's how to beat Dragonite.
How to Beat Dragonite in Pokemon GO
Dragonite is a dragon and flying-type with a particular weakness to ice-types. It is also vulnerable to rock, fairy, and other dragon-types. It is strong against fighting, bug, fire, and water-types with double resistance to ground and grass-types.
Therefore, the best counters against Dragonite will be exclusively ice-types. These include:
Galarian Zen Darmanitan (Ice Fang + Avalanche)
Galarian Darmanitan (Ice Fang + Avalanche)
Mamoswine (Powder Snow + Avalanche)
Weavile (Ice Shard + Avalanche)
Glaceon (Frost Breath/Ice Shard + Avalanche)
Honorable mentions include:
Black/White Kyurem (Dragon Tail + Blizzard)
Avalugg (Ice Fang + Avalanche)
Beartic (Powder Snow + Ice Punch)
Vanilluxe (Frost Breath + Blizzard)
Once caught, this Pokemon has the following stats:
Maximum CP: 4287
Maximum HP: 188
Attack: 263
Defense: 198
Stamina: 209
---
More information on battles in Pokemon GO, such as how to beat one of the current Raid bosses, Grotle, can be found on our website.