DrDisrespect Warzone Loadout: How to Build His Grau 5.56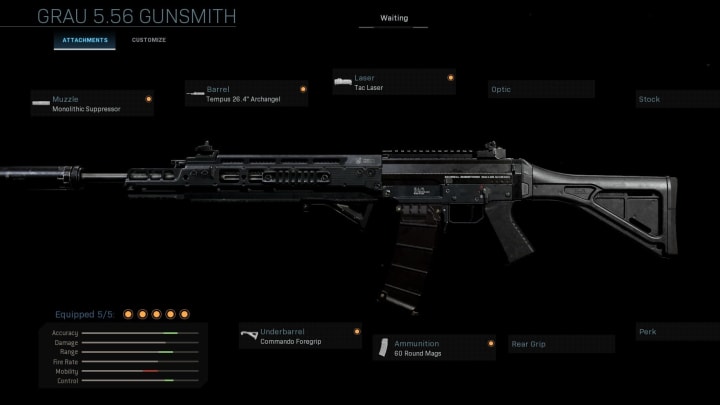 DrDisrespect Warzone Loadout is a great option for mobility as well as long-range encounters. / Credit: Activision, Infinity Ward
DrDisrespect Warzone Loadout is a great option for mobility as well as long-range encounters.
Often referred to as the face of Twitch, Guy "DrDisrespect" Beahm is one of the platform's most pinnacle forms of gaming entertainment, bringing in tens of thousands of viewers each and every time he goes live.
The charismatic, rage-inducing 80s character persona compiles his top-notch production skills in an effort to lure fans and keep them engaged in his battle royale endeavors. From H1Z1 to Apex Legends and now Warzone, DrDisrespect loves a good FPS title.
DrDisrespect Warzone Loadout
However, when the disguised man isn't sniping his opponents cross-map, he's gunning them down with this Grau 5.56 setup:
Muzzle: Monolithic Suppressor
Barrel: Tempus 26.4" Archangel
Stock: None
Grip: Commando Foregrip
Ammunition: 60 Round Mags
Laser: Tac Laser
This setup is perfect for maneuvering Verdansk and Modern Warfare's maps as well as taking long-range fights on them. The Monolithic Suppressor will aid with masking your position and the Tempus Archangel will give better accuracy for your shots. Additionally, no stock attachment will increase movement speed, the Operator Foregrip will help control vertical recoil and the increased magazine size to 60 Round Mags will allow you take on more fights without reloading as often.
Looking for more Warzone setups? Check out Clayster's Stealthy M4A1 and TeePee's Stable RAM-7.