Dream Daddy Devs Return With Psychological Horror Homebody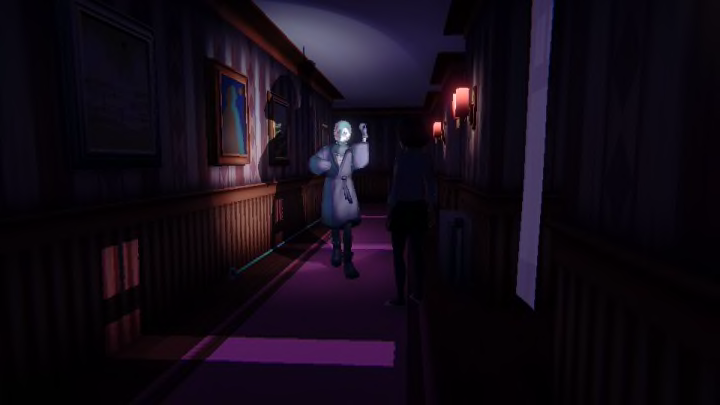 Homebody's terrifying tone is a hard pivot from Dream Daddy. / Courtesy of Game Grumps/Rogue Games
Game Grumps announced its next game, a psychological horror titled Homebody, Tuesday. The narrative-focused, 1980s slasher-inflected game will be the studio's first since the breakout hit Dream Daddy: A Dad Dating Simulator.
Homebody follows Emily, a young woman trying to escape a masked killer stalking her through a suitably spooky house. Along the way, she'll solve puzzles and make dialogue choices that change how the game plays out. Those choices, combined with a "surprising and responsive enemy AI system," per a press release, aim to make every run through the game unique.
"We're obsessed with horror games, so when coming off of Dream Daddy, it was a natural shift to explore horror genre," said Homebody game director Jory Griffis in a statement. "We were excited to retain the narrative and storytelling values we learned making Dream Daddy and put them to use in a game with a totally different tone and ambitious new mechanics."
Rogue Games will publish Homebody, which is set to hit the Epic Games Store, Steam and consoles "soon." Further specifics around platforms and release timing are, presumably, also coming soon.