Dying Light 2 Campaign Length Upward of 80 Hours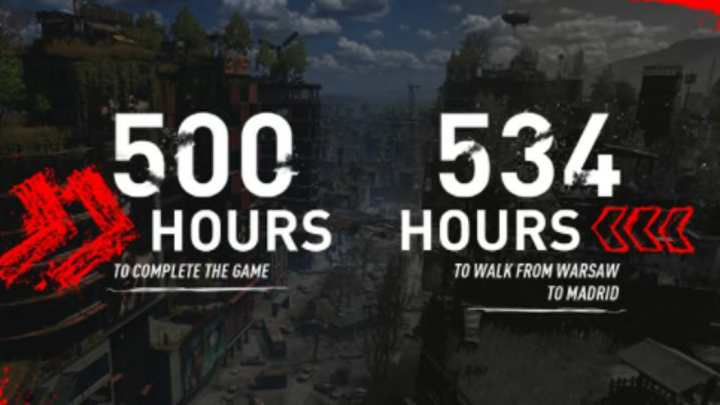 Photo courtesy of Techland
Dying Light 2 campaign length is going to be upward of 80 hours according to the game's Twitter account.
When talking about the whole game's experience the developers believe the game will take 500 hours, "almost as long as it would take to walk from Warsaw to Madrid!" Then a Twitter user mocked the post saying it would only take eight hours for the campaign.
Dying Light 2 Campaign Length Upward of 80 Hours
That's when they responded with, "story + side quests, if you're not in a rush, should take you around 70-80hrs." They include side quests as to have a certain power level and ability in the game, you'll need to gain reputation with other factions. That will require you to do side quests. Most likely this game will eventually have "speed runners" who will complete the game as fast as possible, but for the casual player, it looks like a hefty campaign.
The anticipated sequel to Techland's zombie apocalypse RPG, Dying Light, was delayed until Feb. 4, 2022 instead of Dec. 7, 2021. And all signs are that the new release date is staying the same.