Dying Light 2 Stay Human: Bloody Ties Details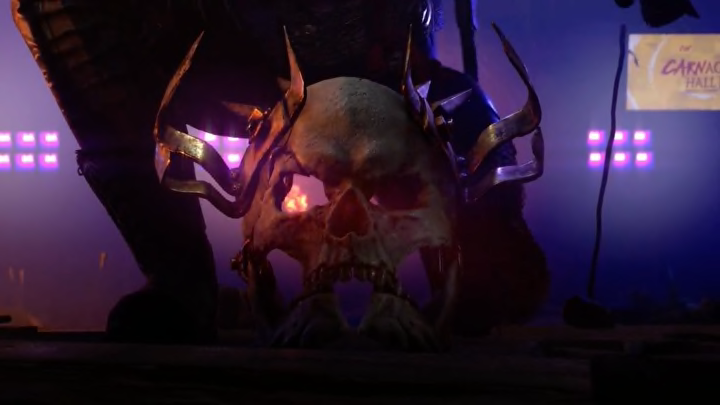 Photo Courtesy of @DyingLightGame on Twitter
A new DLC is on its way for Dying Light 2 Stay Human. Both Dying Light games have been successes so far. The zombie survival games have been loved by fans since their releases.
Now, a few months after the release of the second Dying Light, the first DLC is being released. This DLC is going by the name of Bloody Ties.
Currently, the story of the new DLC is unknown, but we can interpret a few things from the teaser trailer.
The trailer shows two men fighting it out through the eyes of a skull mask. One of the men defeats the other before kneeling down to pick up the mask. From the looks of it, this guy seems dangerous. It is unknown if he will be an antagonist or if he will be by your side.
We can see for a glimpse that these fights are taking happening in a place called the "Carnage Hall." After Carnage Hall disappears, the words "All Roads Lead to Here" appear.
Although we don't officially know if this fighter will be an antagonist or not, we can assume that he will be. And if he is, you are most likely going to have to fight him in the Carnage Hall.
A full reveal of the DLC will be released on Aug. 23 at Gamescom. At Gamescom, we can assume that they will also announce the official release date for the new Bloody Ties DLC.