Top Games
E3 2021 Nintendo Direct Recap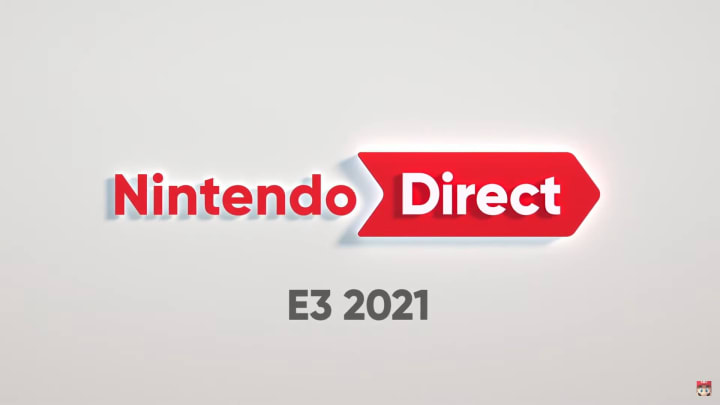 Nintendo broadcast their latest convention showcase, E3 2021's Nintendo Direct, on Tuesday, June 15, at 12 p.m. ET. / Nintendo
Nintendo broadcast their latest convention showcase, E3 2021's Nintendo Direct, on Tuesday, June 15, at 12 p.m. ET. We've compiled a list of all the major highlights heading to fans.
Kazuya Mishima Coming to Smash Ultimate
Kazuya Mishima from Tekken is heading to Super Smash Bros. Ultimate. Fans will be able to take advantage of several of his classic moves in-game including the Dragon Uppercut and Tombstone Crusher.
Details will be revealed during a later broadcast on June 28.
"Life is Strange" is coming to Nintendo Switch
The Life is Strange franchise is being ported to the Nintendo Switch this year. True Colors will be making its debut on Sept. 10 while the full Remastered Collection will come "later."
Square Enix' "Guardians of the Galaxy" is coming to Nintendo Switch
Square Enix's previously unveiled Marvel's Guardians of the Galaxy title is being ported to the Nintendo Switch on Oct. 26.
Worms Rumble
Worms fans are getting a new Switch title this year. 32 players will be able to squirm, wriggle, and shoot their way across various maps on June 23. This real-time arena game is currently available for pre-order and those who go through the eShop will receive a 25% price discount starting today
Astria Ascending
Explore a fully hand-painted world and customize a team of demigods to battle in turn-based combat this Sept. 30
Two-Point Campus
From the creators of Two-Point Hospital comes Two-Point Campus—where players can control every aspect of their dream university. The game launches on Nintendo Switch later this year.
Super Monkey Balls: Banana Mania
Super Monkey Balls: banana Mania is heading to the Nintendo Switch. Fans of this loveable pin-ball-like game will be able to relive their best memories rolling over twisting, turning, and shifting courses on Oct. 5.
Several re-mastered titles will also be included
Mario Party: Superstars
Mario Party fans, rejoice! The next installment in the franchise is heading to the Switch. It includes online play with other party-goers the world over. The game includes a collection of classic boards and over 100 beloved minigames. It is currently available for pre-order now on the Nintendo eShop and officially releases on Oct. 29.
Metroid Dread
The first new 2D Metroid game in 19 years has finally been revealed. Samus Aran will have to jump, climb, evade, and outwit several dangerous E.M.M.I. robot opponents starting Oct 8. Amiibo figures of both Samus and the known robotic enemies will also launch that same day.
Just Dance 2022
Fans of Ubisoft's Just Dance 2022 will have their chance to own it on the Nintendo Switch starting Nov. 4
Cruisin' Blast
Racing game players can get their hands on this Switch-exclusive, brightly-colored, fast paced racing title in the Fall of 2021. A specific date has not yet been revealed.
Dragon Ball Z: Karakot + A New Power Awakens Set
Dragon Ball Z Karakot and both parts of "A New Power Awakens" are coming to Nintendo Switch on Sept. 24. Fans can battle against iconic characters, train their powers as Goku, and do some favors for the locals while exploring the open world of their favorite franchise in this "ultimate Dragon Ball Z experience."
Mario Golf: Super Rush
The latest installment in Mario Golf is heading to the Nintendo Switch—Super Rush. Fans can engage in several well-known modes and face off against their rivals using special abilities and shots. This title releases on June 25. Pre-orders are currently available on the eShop.
Free updates will come
Monster Hunter Stories 2: Wings of Ruin
Monster Hunter Stories 2 sets players in the vibrant world they know and love, riding and battling alongside a powerful monster companion. Standard turn-based combat and crafting can be expected throughout this adventure--including hatching and raising new companions. Co-op multiplayer is also available.
The demo releases on June 25 and progress can be carried over to the live game once it launches on July 9.
Wario Ware: Get It Together
This latest installment of Wario Ware includes a huge assortment of minigames with fan-favorite "Chumps" and challenges. Additionally, the game features a two-player co-op mode for the ultimate micro-game mayhem experience.
Wario Ware: Get It Together will launch as a Switch-Exclusive title on Dec. 10. It is currently available for pre-order on the eShop.
Shin Megami Tensei V
Get sucked into an alternate dimension post-apocalyptic Tokyo in Shin Megami Tensei. Players are tasked with taking down enemy demons or making certain lucrative deals with them to turn them into a "powerful ally." Demon allies can be leveled up, fused, and fight alongside players during their adventures on Nov. 12.
Pre-orders open June 24. This game is Nintendo Switch exclusive.
Danganropa Decadence
In celebrations of 10 years of the franchise, Nintendo is releasing four Danganropa titles to the Nintendo Switch under a single heading: Danganropa Decadence. All titles are Switch exclusive with the collection being available in physical form and each individual game available for digital download on the eShop.
Fatal Frame: Maiden of Black Water
Fans can take the trail up the mountain and try their best to ward off ghosts with quick flash-photography in this game, featuring a variety of protagonists. Face your fears later this year.
Doom Eternal: The Ancient Gods Part 1
Demon infested ruins and rain-swept terrain await Doomslayers looking to blast through more content. It releases later today, June 15.
Tony Hawk Pro Skater 1+2
Tony Hawk Pro Skater 1+2 fans can take their game on the go once it ports to the Nintendo Switch on June 25. Pre-orders are available now on eShop.
Strange Brigade
After 4000 years, players of the Strange Brigade are tasked with making their way through an ancient Egyptian battlefield to stop the newly arisen witch queen. This title will be available on the Nintendo Switch later today, June 15.
Mario + Rabbids: Sparks of Hope
Previously unveiled at the Ubisoft showcase, players can get their hands on Mario + Rabbids: Sparks of Hope on the Switch next year.
Advance Wars 1+ 2: Reboot Camp
This reimagined and rebuilt "from the ground up" version of the classic turn-based strategy game, Advanced Wars, will release over the 2021 holiday season. It is currently available for pre-order.
Hyrule Warriors: Age of Calamity Expansion Pass
Get ready for the first major expansion of Hyrule Warriors: Age of Calamity. "Wave 1—Pulse of the Anicents" includes several new pieces of content such as a brand new warrior, new weapon and enemy types, new challenges, and the long awaited "Apocalyptic" difficulty level.
It officially launches June 18 on the Nintendo eShop and those who purchase it get a bonus costume and weapon.
Wave 2—Guardian of Remembrance will be available in November 2021 with new skills, a larger roster, extra stages, and more character vignettes.
The Legend of Zelda: Skyward Sword HD
Nintendo is set to release The Legend of Zelda: Skyward Sword HD on July 16.
This Switch-specific iteration features both motion and button controls for players to find the best style for them. Skyward Sword depicts the oldest era in the entire Legend of Zelda story, answering questions such as:
What are the origins of the master sword?
Why is "Zelda" the legend instead of Link?
How did this constant quest truly begin?
Game & Watch Mini-Console for Zelda Anniversary
In celebration of the original Legend of Zelda game's 35th anniversary, Nintendo has developed a special tiny Game & Watch system for fans to purchase. It will contain four unique titles: The Legend of Zelda, Zelda 2: The Adventure of Link, The Legend of Zelda: Link's Awakening, and the classic "Vermin" game starring Link, himself.
There will also be an interactive "playable" clock and timer function on the system featuring Link. Fans can purchase the hand-sized handheld on Nov. 12 this year.
The Legend of Zelda: Breath of the Wild 2 Update
Get ready to explore the skies above in The Legend of Zelda: Breath of the Wild 2 coming in 2022. With the castle torn up from the ground by its very foundation, Link will have to take to the skies in order to continue his journey in Hyrule.